Book Thoughts by Rachelle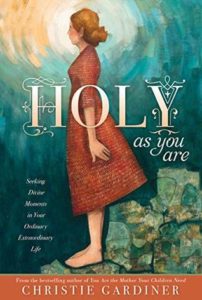 Holy as You Are by Christie Gardiner is an inspirational non-fiction book that can help anyone realize how extraordinary their ordinary life is. References to members of the Church of Jesus Christ of Latter day Saints. Find out more here.
This book was a bright spot in my life during a period of many gloomy days peppered with emergency room visits for my kids. I'm grateful that I had the chance to open this book and find pearls of wisdom in the pages. I'm still reading it, but have enjoyed it so far and want to share what I've learned. I loved how each chapter starts with a little quote to set the tone of that section. Christie Gardiner includes stories to illustrate the theme in this book–recognizing who we are. The message that women are holy, can be holy despite difficulties resonated with me. I loved the beautiful formatting of the book which included little snippets of thoughts and quotes in a bold square on some pages. You can flip through the book and be reminded of what you read or encouraged by what lies ahead. The book invites us to delve deep within ourselves and answer the question: What if you are Holy as you are?
This beautiful message should be shared with all the women in your life. Excellent as a gift book or especially as an "I'm thinking of you" gift for the women in your life.
Here's more about the book:
When referenced in the scriptures, the word holy means to "set apart for a sacred purpose." It is a description all women who seek to follow Christ want to embody—but the struggle between the ideal of a holy life and reality can seem far apart. In Holy as You Are, best-selling author Christie Gardiner seeks to close the gap, reminding women of the holy attributes they already possess and how they can accomplish extraordinary ordinary things that will forever change the landscape and heart-scape of their worlds.
With a wealth of spiritual guidance and upbeat wisdom that doesn't shy away from difficult topics, this inspired volume challenges readers to look at their tragedies and triumphs and everything in between as sacred opportunities to choose holiness. What if ordinary is extraordinary? What if you are Holy as You Are?
Other books you may enjoy:
Visit Rachelle's Book Review Page to see all reviews HERE.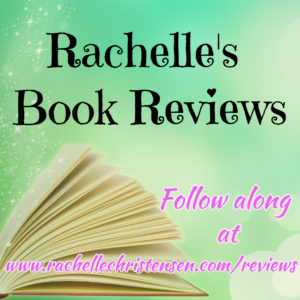 Grab these free tips from a bestselling and award-winning author HERE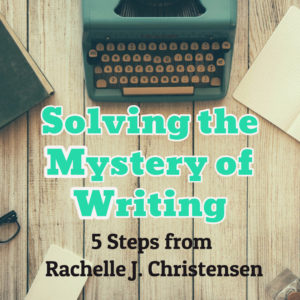 Follow Rachelle:
*Affiliate links used in post. All reviews shared are Rachelle's honest opinion.*

Don't miss a post! Subscribe to Rachelle's Blog.