Book Thoughts by Rachelle: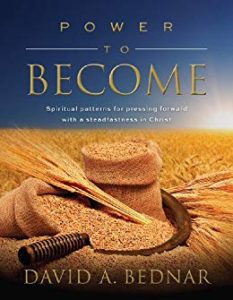 I'm currently reading Power to Become and I have to say, I'm so grateful for the knowledge and wisdom that David A. Bednar has and shares within his books. I like to have a morning devotional where I study my scriptures, books, magazines, and other supplements that teach of Jesus Christ. I have enjoyed reading a variety of wonderful books the past few months and I know that this one will be an added strength to my day.
Here's more about the book:
As followers of Christ, our desire is to become like Him. In fact, we have been commanded to do so. But how?
In Power to Become, Elder David A. Bednar explores how the Savior makes possible His divine commission, "Therefore I would that ye should be perfect even as I, or your Father who is in heaven is perfect" (3 Nephi 12:48).
Chapters in this thought-provoking book highlight the importance of the Atonement, the spiritual gift of personal peace, the importance of priesthood ordinances, and the responsibility we have to obey willingly and endure valiantly.
"As we increase in learning about the Savior and His gospel," Elder Bednar writes, "as we strive with ever greater consistency to act in His doctrine, ordinances, and covenants, then we are blessed with power through His Atonement to increasingly become like Him." Power to Become introduces vital tools we all can use to invite these eternally significant blessings into our lives.
Other books you may enjoy:
Visit Rachelle's Book Review Page to see all reviews HERE.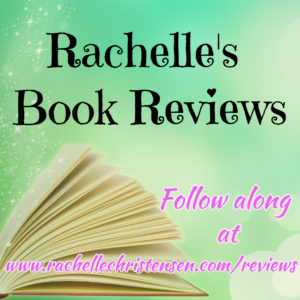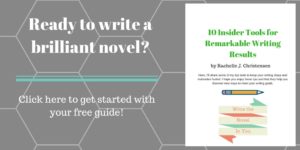 Follow Rachelle:
*Affiliate links used in all posts. All reviews shared are Rachelle's honest opinion.