Book Thoughts by Rachelle
I love sharing book reviews of some of my favorite authors. Lost Lake is a beautiful women's fiction story that is truly magical.
I am a huge fan of Sarah Addison Allen. I've read all of her books, and let me tell you–her words are magical. Every time I read her writing, I'm inspired and entertained.
Let me tell you why I love Sarah Addison Allen's books so much. Each of her characters are vitally important to the story. There are no cardboard characters. Sarah draws them each, intimately and with their own subtle captivating powers. Her novels are like exotic imported dark chocolate with a taste so tantalizing you want to devour it in one sitting but you pace yourself, savoring each bite, forcing yourself to wait while the flavor melts in your mouth igniting something strange and powerful within. Once the last piece is gone–the last page has been read, the words are left floating in the air, haunting you with Sarah's stories. And you love them so much, you welcome those ghosts of words to stay forever.
Lost Lake is Sarah's latest novel and if you've never tasted her words, you can do so easily right now because she has a prequel novella for free on Amazon. I read Waking Kate in one sitting and couldn't wait to get my hands on Lost Lake.
I received the beautiful hardcover of Lost Lake for my birthday and thoroughly enjoyed that gift! I loved this story and I feel like Sarah improves with each book. I'll admit, I'm jealous at how beautifully she can craft a story with a bit of mystery, love, and magic.
Here's more about the book:
From the author of the beloved bestseller Garden Spells comes a beautiful, haunting story of old loves and new, and the power of the connections that bind us forever…
The first time Eby Pim saw Lost Lake, it was on a picture postcard. Just an old photo and a few words on a small square of heavy stock, but when she saw it, she knew she was seeing her future.
That was half a life ago. Now Lost Lake is about to slip into Eby's past. Her husband George is long passed. Most of her demanding extended family are gone. All that's left is a once-charming collection of lakeside cabins succumbing to the Southern Georgia heat and damp, and an assortment of faithful misfits drawn back to Lost Lake year after year by their own unspoken dreams and desires.
It's a lot, but not enough to keep Eby from relinquishing  Lost Lake to a developer with cash in hand, and calling this her final summer at the lake. Until one last chance at family knocks on her door.
Lost Lake is where Kate Pheris spent her last best summer at the age of twelve,  before she learned of loneliness, and heartbreak, and loss. Now she's all too familiar with those things, but she knows about hope too, thanks to her resilient daughter Devin, and her own willingness to start moving forward. Perhaps at Lost Lake her little girl can cling to her own childhood for just a little longer… and maybe Kate herself can rediscover something that slipped through her fingers so long ago.
One after another, people find their way to Lost Lake, looking for something that they weren't sure they needed in the first place:  love, closure, a second chance, peace, a mystery solved, a heart mended.  Can they find what they need before it's too late?
At once atmospheric and enchanting, Lost Lake shows Sarah Addison Allen at her finest, illuminating the secret longings and the everyday magic that wait to be discovered in the unlikeliest of places.
Other books you may enjoy:
Visit Rachelle's Book Review Page to see all reviews HERE.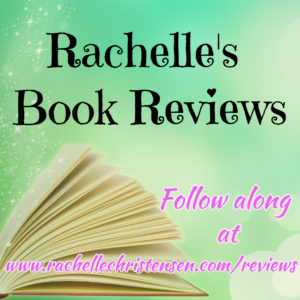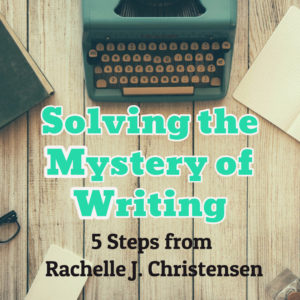 Follow Rachelle:
*Affiliate links used in all posts. All reviews shared are Rachelle's honest opinion.