Book Thoughts by Rachelle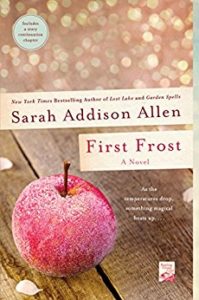 Sarah Addison Allen is one of my favorite authors and I love to talk books so I wanted to share with you my review of her incredible new novel, First Frost.
First Frost is a sequel to Allen's debut novel, Garden Spells, which is beloved by many readers.
You might want to start with this book first so that you'll have all of the great history of the Waverley's before you read First Frost. I actually listened to the audio version of Garden Spells as a refresher and the voice actress was awesome! It was so fun to listen to the book while rocking my baby. 🙂
I devoured First Frost and even though I wanted to slow down and savor each word, I couldn't help myself. I always binge on Sarah Addison Allen's words and then I'm left wanting more! Good thing I can go back and reread them!
I loved stepping back into the world of the Waverley sisters with their delicious magic, kind hearts, and beautiful southern setting. I really want to visit North Carolina someday! The character of Bay was probably my favorite in this book. It was so refreshing to see a teenager from this perspective. Bay is thoughtful and even though she is a teenager where so much uncertainty abounds, Bay knows where she belongs. She knows where everyone belongs and that makes this story so much more interesting.
But as with every novel Sarah writes, it's hard to choose favorite characters because each one comes to life and steps into the room with you like a good friend. Claire and Sydney have plenty of interactions with interesting characters. I especially loved the bit of mystery surrounding a stranger and Sydney.
Sarah's books are all bestsellers because they are so much more than just a story. Each character teaches us in their own way about life, its lessons and that even though things don't usually turn out how we think they should, it all works out in the end. First Frost is fantastic in that respect and I think you'll love learning how each character gets through their personal trials in unexpected ways.
I appreciated that this is a book I can whole-heartedly recommend to anyone because it's a clean novel, without the content that I don't want my daughter's reading, let alone myself! 🙂 It's such a great feeling to read a book and feel uplifted and wanting more when I turn the last page. I can't wait for Sarah's next book. If you haven't read Sarah Addison Allen, now is the time to start!
Here's more about the book:
It's October in Bascom, North Carolina, and autumn will not go quietly.  As temperatures drop and leaves begin to turn, the Waverley women are made restless by the whims of their mischievous apple tree…and the magic that swirls
around it. But this year, first frost has much more in store.
Claire Waverley has started a successful new venture, Waverley's Candies.  Though her handcrafted confections — rose to recall lost love, lavender to promote happiness and lemon verbena to soothe throats and minds — are singularly effective, the business of selling them is costing her the everyday joys of her family, and her belief in her own precious gifts.
Sydney Waverley, too, is losing her balance. With each passing day she longs more for a baby — a namesake for her
wonderful Henry. Yet the longer she tries, the more her desire becomes an unquenchable thirst, stealing the pleasure out of the life she already has.
Sydney's daughter, Bay, has lost her heart to the boy she knows it belongs to…if only he could see it, too. But how can
he, when he is so far outside her grasp that he appears to her as little more than a puff of smoke?
When a mysterious stranger shows up and challenges the very heart of their family, each of them must make choices they have never confronted before.  And through it all, the Waverley sisters must search for a way to hold their family
together through their troublesome season of change, waiting for that extraordinary event that is First Frost.
From the New York Times bestselling author of Garden Spells, lose yourself in Sarah Addison Allen's enchanting world and fall for her charmed characters in this captivating story that proves that a happily-ever-after is never the real ending to a story. It's where the real story begins.
Other books you may enjoy:
Visit Rachelle's Book Review Page to see all reviews HERE.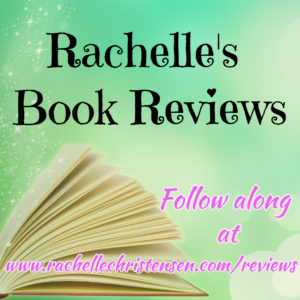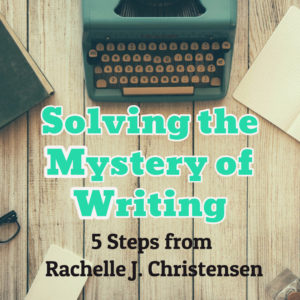 Follow Rachelle:
*Affiliate links used in all posts. All reviews shared are Rachelle's honest opinion.