Book Thoughts by Rachelle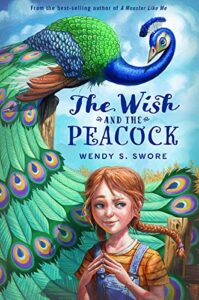 The Wish and The Peacock was a delight to read! In the second middle-grade novel by Wendy Swore, we meet Paige, a farm girl who lives in Idaho and is struggling to work on her farm after the death of her father. When she discovers that her mom intends to sell the farm, Paige takes matters into her own hands. Around this same time, Paige discovers a peacock in her barn. The reader will witness Paige's creative attempts to save her farm and tend the wounded peacock at the same time. There are plenty of funny anecdotes, sayings that will make you smile, and heart-warming connections with characters.
The cast of characters is awesome! I loved Paige's grandpa, her brother Scotty, and her best friends Mateo and Kimana. They each added depth to the story as well as an added interest level that makes the reader want to join the story as one of Paige's friends.
I especially resonated with this story because I'm an Idaho farm girl and I love my farm country! Wendy did an excellent job of showing the reader what it's like to live on a farm, love the land and the animals, and learn things that you can only learn with a little dirt between your toes. An excellent read for kids, classrooms, and families!
Here's more about the book:
Be Strong and Wish Big
Paige's favorite family tradition on the farm is the annual bonfire where everyone tosses in a stone and makes a wish. This time, Paige's specific wish is one she's not sure can come ture: Don't let Mom and Grandpa sell the farm.
When Paige's younger brother finds a wounded peacock in the barn, Paige is sure it's a sign that if she can keep the bird safe, she'll keep the farm safe too. Peacocks, after all, are known to be fierce protectors of territory and family.
With determination and hard work, Paige tries to prove she can save the farm on her own, but when a real estate agent stakes a "For Sale" sign at the end of the driveway and threatens everything Paige loves, she calls on her younger brother and her best friends, Mateo and Kimana, to help battle this new menace. They may not have street smarts, but they have plenty of farm smarts, and some city lady who's scared of spiders should be easy enough to drive away.
But even as the peacock gets healthier, the strain of holding all the pieces of Paige's world together gets harder. Faced with a choice between home and family, she risks everything to make her wish come true, including the one thing that scares her the most: letting the farm go.
Other books you may enjoy:
Visit Rachelle's Book Review Page to see all reviews HERE.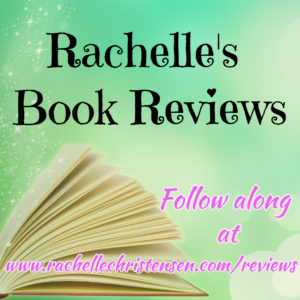 Grab these free tips from a bestselling and award-winning author HERE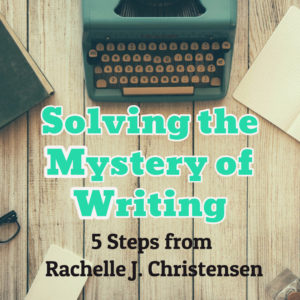 Follow Rachelle:
*Affiliate links used in post. All reviews shared are Rachelle's honest opinion.*