Book Thoughts by Rachelle: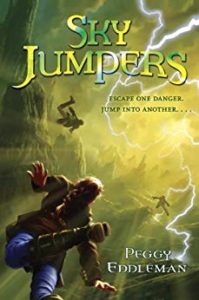 Middle grade fiction is always exciting and there are a lot of great middle grade books out there! It's always fun to find a book that parents and teens (or even pre-teens) can enjoy and it's tricky for the author to write in a way that engages adults, but entertains youth. This adventurous science fiction book has thrilling danger that will completely capture your attention from start to finish.
Peggy Eddleman has an inspiring story and I can tell you that Eddleman's writing is crisp, full of strong voice–I love Hope's character–and you won't be able to put it down once you start. Seriously, when I got my book, I was going to read just the first chapter and the next thing I knew I was on chapter 5.
I love the setting that Peggy Eddleman has created. Sky Jumpers is set in the future in a dystopian society after WWIII. The book includes a map of the unique circular layout of the town of White Rock and there are so many things that will draw readers in about this little place surrounded by the bomb's breath.
If you're looking for a great read and you need a suggestion for that perfect book gift to give to your readers age 8-14, get a copy of Sky Jumpers!
Here's more about the book:
In this thrilling sci-fi adventure, epic danger and impossible odds are no match for one girl's courage!
 
Twelve-year-old Hope lives in White Rock, a town of inventors struggling to recover from World War III. But adventurous Hope is terrible at inventing. She would much rather sneak off to cliff dive into the Bomb's Breath, the deadly band of air that surrounds the town.
When bandits invade White Rock to steal its greatest invention—priceless antibiotics—the town is left with a heartbreaking choice: hand over the medicine and die from disease, or die fighting the bandits. Help lies in a neighboring town, but the bandits count everyone fourteen and older each hour. Now Hope and her friends Aaren and Brock are only ones who can escape through the Bomb's Breath.
For once, the daring and rebelliousness that usually get Hope into trouble might just save them all.
Other books you may enjoy:
Visit Rachelle's Book Review Page to see all reviews HERE.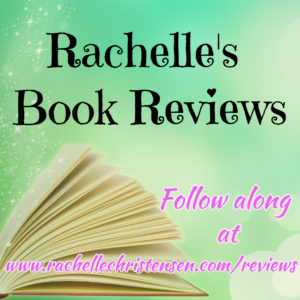 Grab these free tips from a bestselling and award-winning author HERE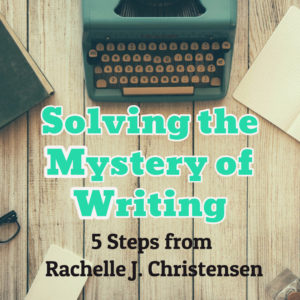 Follow Rachelle:
*Affiliate links used in post. All reviews shared are Rachelle's honest opinion.*