Book Thoughts by Rachelle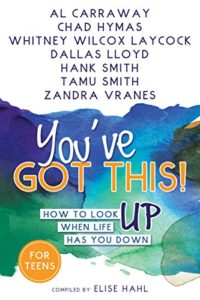 You've Got This: How to Look Up When Life Has You Down was compiled by Elise Hahl and is filled with stories and anecdotes about all facets of life by a lineup of incredible people. This book was written by members of The Church of Jesus Christ of Latter day Saints and I love how each author shares insight into the tough struggles that teens will face as part of growing up and how they really can say, "I've got this!" and be happy.
I was interested in this book because I have 5 kids and my oldest daughter is now a teenager. I love to have resources on hand where someone else besides Mom or Dad can share insight on life. Sometimes hearing it from someone else can make all the difference. Each of the authors contributing to this book provide fresh insight on the challenges that we all face in life. You'll read about the story of Joseph from the Bible and get a couple different perspectives on that. Hank Smith provided a detailed viewpoint of how Joseph might have felt and how his life would have been vastly changed had he not chosen to forgive and continue looking up. I loved that perspective!
This book is a great read for teens and adults because the vignettes are short and easy to read in about five minutes. The lessons contained within aren't overly preachy–it's just great people sharing their own life experiences.
Because we recently made a huge move the second chapter by Whitney Wilcox Laycock really resonated with me and my daughter. It was fantastic to read someone experiencing the very same feelings some of my kids have experienced from the move. Her story was inspiring and I loved the way she shared her simple testimony.
This book would be excellent as a stocking stuffer for your teen or a pick-me-up when they are going through a rough patch. I encourage you to read it too!

Here's more about the book:
Life is tough, but so are you! Learn how to work through life's trials with advice from popular youth speakers, including Hank Smith and Al Carraway, who have endured a few challenges of their own. This encouraging book will help you see trials as essential stepping-stones to becoming who you're destined to be.
Other books you may enjoy:
Visit Rachelle's Book Review Page to see all reviews HERE.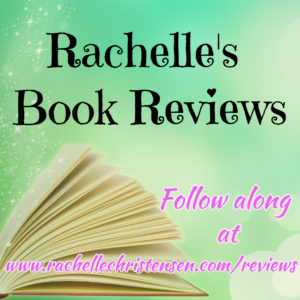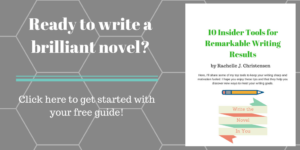 Follow Rachelle:
*Affiliate links used in post. All reviews shared are Rachelle's honest opinion.*