Book Thoughts by Rachelle:
I love historical fiction and each Proper Romance novel that Josi Kilpack has written about a person who actually existed in history has been such a joy to read. I love Kilpack's attention to detail, author's notes regarding actual vs. fictional accounts, and the incredible way that she is able to bring historical figures to life. The story of Harriet Beecher Stowe was new to me. I had heard of her and knew she was connected somewhat to issues of anti-slavery during the Civil War because of her book, Uncle Tom's Cabin, but that was all I knew. After reading this novel, I feel a great respect and admiration for the difficulty any woman in the early 1800s went through to live life and have some semblance of creativity, individuality, and a voice.
I think one of the reasons I loved this story so much is that I completely empathize with Hattie. As a mother of five children who also loves creative pursuits like writing, music, and art, I have found it to be a constant struggle to balance the needs of my family with my desire to continue developing other God-given talents. It was a balm to my soul to realize that I am not alone, nor ever have been, in my struggles. In this story, Hattie has a compelling need to write while at the same time absolutely loving the privilege of being a wife and a mother. Although not all details are exactly as occurred, I think it is fascinating that so much of the sentiments expressed were actually found in letters of correspondence to Hattie and her husband and other family members.
I am certain that when you read this novel, you will find something that also connects you to this influential and impressive woman who lived at such a tumultuous and pivotal time in history. All That Makes Life Bright will make you laugh, grit your teeth, cry, and feel the emotions of a time in history that continues to affect us now.
Here's more about the book:
When Harriet Beecher marries Calvin Stowe on January 6, 1836, she is sure her future will be filled romance, eventually a family, and continued opportunities to develop as a writer. Her husband Calvin is completely supportive and said she must be a literary woman. Harriet's sister, Catharine, worries she will lose her identity in marriage, but she is determined to preserve her independent spirit. Deeply religious, she strongly believes God has called her to fulfill the roles of wife and writer and will help her accomplish everything she was born to do.
Two months after her wedding Harriet discovers she is pregnant just as Calvin prepares to leave for a European business trip. Alone, Harriet is overwhelmed-being a wife has been harder than she thought and being an expectant mother feels like living another woman's life. Knowing that part of Calvin still cherishes the memory of his first wife, Harriet begins to question her place in her husband's heart and yearns for his return; his letters are no substitute for having him home. When Calvin returns, however, nothing seems to have turned out as planned.
Struggling to balance the demands of motherhood with her passion for writing and her desire to be a part of the social change in Ohio, Harriet works to build a life with her beloved Calvin despite differing temperaments and expectations.
Can their love endure, especially after "I do"? Can she recapture the first blush of new love and find the true beauty in her marriage?
Other books you may enjoy:
Visit Rachelle's Book Review Page to see all reviews HERE.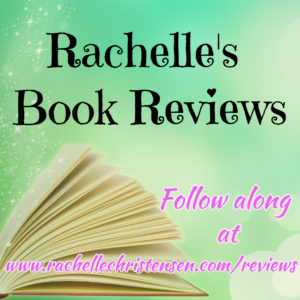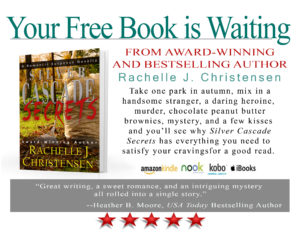 Follow Rachelle:
*Affiliate links used in post. All reviews shared are Rachelle's honest opinion.*