Book Thoughts by Rachelle
When I first started reading Beauty and the Clockwork Beast, it took me a minute to find my footing as I realized that maybe I didn't know steampunk very well. In essence, this book takes place in London, long ago but the steampunk part is that people have access to electricity in Tesla coils and many clockwork mechanisms that provide transportation, robots, and even airships (planes). Also, there are vampires and werewolves. Not what I was expecting at all from a typical proper romance and totally different from Nancy's earlier release, My Fair Gentleman, but this book was just as good. Once I recognized what continent/age I was supposed to be in, then I burned through this book.
This novel had everything I love in a great story. Lucy is an interesting character and a force to be reckoned with. I loved the interactions of her and Lord Miles Blackwell. I also loved the mystery throughout! It was fun to watch the romance unfold even as I paid attention to the clues that Allen left along the way. I liked the otherworldly connections and the drawback to one of my favorite fairy tales–Beauty and the Beast. Allen is an excellent writer and she's created another enchanting story that I highly recommend. If you haven't tried Steampunk before–don't let that scare you. This story has all the same classic underpinnings as a traditional proper romance novel.
Here's more about the book:

When Lucy Pickett arrives at Blackwell Manor to tend to her ailing cousin, Kate, she finds more than she bargained for. A restless ghost roams the hallways, werewolves have been reported in the area, and vampires lurk across the Scottish border.
Lord Miles himself is clearly hiding a secret. He is brash and inhospitable and does not take kindly to visitors—even one as smart and attractive as Miss Pickett. He is unsettled by the mysterious deaths of his new wife, Clara, and his sister, Marie. Could Miles himself be to blame for the deaths?
Working together, Miles and Lucy attempt to restore peace to Blackwell Manor. But can Lucy solve the mystery of Miles? Can she love the man—beast and all?
Other books you may enjoy:
Visit Rachelle's Book Review Page to see all reviews HERE.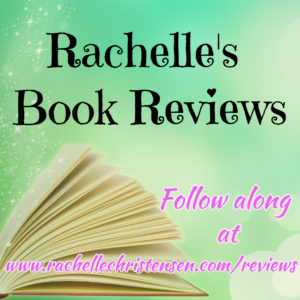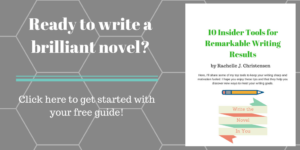 Follow Rachelle:
*Affiliate links used in post. All reviews shared are Rachelle's honest opinion.*