Book Thoughts by Rachelle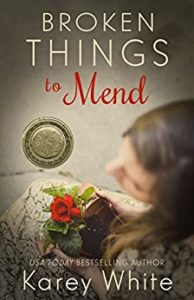 I loved Broken Things to Mend! The romance was sweet and full of tender moments that made me smile. Celia is a broken character, skittish as a mouse around Silas, and the romantic tension Karey White wove through this story made it a quick read.
It was fun to read about the town of Sisters, Oregon and I loved the multi-faceted characters. Reading about Nancy's quilting shop made my fingers itch to finish my quilt. Following Silas through the Oregon woods made me long for a hike through those majestic forests. And reading about Celia toil away in the garden made me excited for the snows to melt to I can put my own garden in. It's fun to read a story and relate to the characters and what they're doing.
I love how Pearl the matchmaker works in this story and I can't wait to read the next book to see what she does next.
I will make one comment on the nature of the crime committed against Celia and try not to make it a spoiler. *Don't read if you're afraid I'll give something away.* I didn't like that Celia didn't report the crime, even though I understand why she didn't. I kind of wish that someone in the book would have talked to Celia about the far-reaching consequences of not reporting a crime. The monster that committed the crime in the book is still free and able to do the same thing to another innocent girl like Celia. That didn't sit well with me because I think Celia would do anything to keep that from happening to someone else.
That just shows what a good job Karey White did in writing this book that I wanted to go after the villain!
Here's more about the book:
Celia is in desperate need of a change–a change of scenery, a change of pace, and a complete redo of all relationships. Not knowing what else to do, she opens a map, closes her eyes, and lets fate decide her future. Then she packs her meager belongings and buys a one-way ticket to a little town on the fringes of Oregon's Deschutes National Forest called Sisters. She's wanted a family for years. Will she find one in Sisters?
What Celia doesn't plan to find is a strange Chinese woman whose meddling ways keep throwing her in the path of a handsome, but reserved, forest ranger. But no matter how kind or dependable Silas seems to be, there are some things in Celia's past that neither of them can escape, and this time, the damage might be too much to mend.
Other books you may enjoy:
Visit Rachelle's Book Review Page to see all reviews HERE.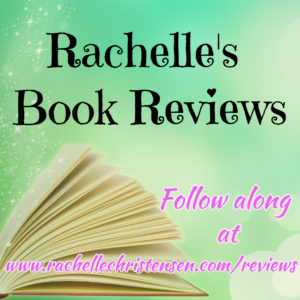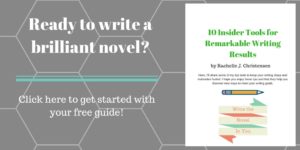 Follow Rachelle:
*Affiliate links used in post. All reviews shared are Rachelle's honest opinion.*