Book Thoughts by Rachelle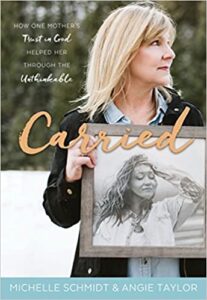 I'm so grateful I purchased Carried because I needed to read it more than I would have imagined. As a memoir, the writing is stellar and the narrative develops with a page-turning quality as I followed the events of the Schmidt's search for their daughter, Annie. I loved reading about how the Piano Guys came about with all the hardships and seeming false starts involved. If it weren't for my family's love of the Piano Guys, I would've missed the chance to read this book which contains a message much deeper than a glance into a tragedy.
Michelle shares the steps she had to take to survive the harrowing search for her daughter and how she came closer to the Lord through this trial. Because I am currently in the refiner's fire in my own life, I was highlighting passages, struggling to read through my tears, and at the same time feeling uplifted that someone seemed to understand what I am going through.
It is beautiful to see someone turn a tragedy into a teaching moment–make no mistake, it's not preaching, it's teaching! I loved the kind and gentle way the story unfolded and how I felt invited into Michelle's life to witness how Annie's life was able to touch so many.
This is a must-read for so, so many reasons–for grief, adversity, strength through trials, coming closer to the Savior, and gaining an awareness of how tough this earth life is! Read it and then share it.
Here's more about the book:
On October 19, 2016, Michelle Schmidt's plane landed in Oregon, where she was meeting her daughter, Annie, for a camping trip. But Annie didn't show up at the airport to pick up her mother as planned.Thus began a season of searching and coming up short, of miracles and frustrations, of love poured out and faith tested, until Annie's body was finally discovered more than three weeks later in the Columbia River Gorge, where she had fallen while hiking.
As Annie's mother opens her heart to tell her story, her husband's story (Jon Schmidt of The Piano Guys), and Annie's story, she writes: "It is my hope that my journey of being tutored by God to trust Him more not only through the loss of Annie but through some of my most vulnerable and personal past experiences will be the means of bringing strength and hope to anyone suffering at this time".
When the unthinkable happened, Michelle Schmidt made a choice: to trust in God. This remarkable book will give readers the courage and inspiration to make that same choice.
Other books you may enjoy:
Visit Rachelle's Book Review Page to see all reviews HERE.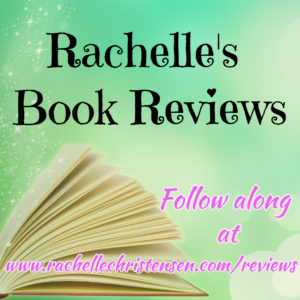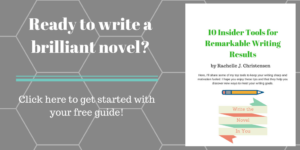 Follow Rachelle:
*Affiliate links used in post. All reviews shared are Rachelle's honest opinion.*