Book Thoughts by Rachelle: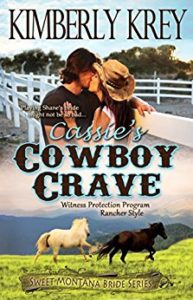 I'm happy to share a book with you today that is a delightful western romance: Cassie's Cowboy Crave: Witness Protection – Rancher Style: Shane's Story (#3) (Sweet Montana Bride Series)
.
This book falls outside of my normal reading list because I tend to shy away from straight romances mostly because I don't like the content. So when I met Kimberly Krey and she told me about her books, I really wanted to give it a try. I'm very pleased with this story! It is romance with a bit of mystery, danger, and lots of fun. There were quite a few quotable lines in this novel as well.
Krey did an excellent job creating the setting–makes me want to go live on a ranch in Montana. The line-up of characters were fun and interaction added to the depth of the story.
The romance is sweet with some great kissing and scenes with plenty of fireworks going on while keeping it clean.
I love this novel because Kimberly Krey got me to read a romance novel with a cowboy on the front and introduced me to a new genre that I love!
I love the tagline that Krey uses to describe her novels: Writing Romance That's Clean Without Losing the Steam!
Here's more about the book:
Cassie's words dangled in the air like an invitation, warm and welcome. He couldn't likely bring her home without a simple kiss, now, could he? When their eyes met, Shane tilted his head, asking for permission with the lift of his brow. She nodded slightly – a silent response – yet the best thing he'd heard in weeks – Yes.
Twenty-four-year-old Cassie Lovell has a great job, good friends, and an apartment with a killer view. That is, until life is turned upside down. Without the chance to say goodbye, Cassie is forced into a witness protection program on
Emerson Ranch. Just when she fears life is doomed, Cassie meets Shane Emerson, the stunningly handsome cowboy who'll be posing as her newlywed groom.
Shane Emerson is determined not to fall for the woman he's agreed to harbor. Especially since the whole thing was his family's way of trying to get him hitched. So why is it when he takes Cassie into his home, Shane wants nothing more than to turn their make-believe marriage into more than just a sham?
In a moment of weakness, Shane steals a kiss.
In return, Cassie steals his heart.
Yet before they confess their undying love,
a hidden danger threatens to tear them apart.
*Though this novel is considered clean romance, it contains passionate kissing & a few mild curse words.
Other books you may enjoy:
Visit Rachelle's Book Review Page to see all reviews HERE.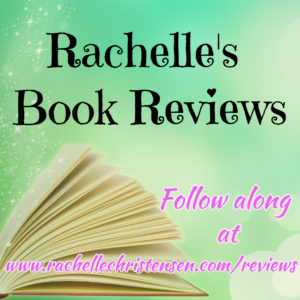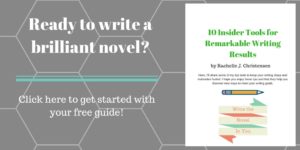 Follow Rachelle:
*Affiliate links used in post. All reviews shared are Rachelle's honest opinion.*