Book Thoughts by Rachelle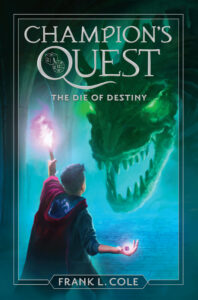 This middle grade book is about 4 kids who get trapped in a role-playing game world. It is packed with adventure, humor, and thrills!
I'll be honest that me and my kids have pretty much no clue when it comes to the RPG world. At first it took us a minute to figure out some of the terminology they referred to, etc. but Frank Cole does such a good job of inviting the reader into the experience that we couldn't stop reading. We soon figured out just what kind of adventure this was and we were hooked!
From bumbling ogres to hilarious fairies named Madge Crockery, the team of Lucas, Miles, Jasmine, and Vanessa must figure out how to work together to survive a strange world where rolling a special die can change everything.
I chose this book because I'm a fan of everything Frank Cole writes. I especially love reading his books aloud to my 3 boys. Hope you enjoy this one!
Here's more about the book:
Opportunity will always be within reach for those clever enough to claim it.
Lucas Silver's life is about to change. He thinks it's because he's made plans to escape from his foster home and make his way to New York, but then he and some unlikely friends find Hob and Bogie's Curiosity Shoppe and agree to play a game of Champion's Quest.
When the four kids walk out the front door of the Curiosity Shoppe, they immediately discover they're no longer in West Virginia, but transported into the game and a wild fantasy world of dangerous goblins, brutish ogres, and a powerful witch.
They must work together as a team, overcome their real-world weaknesses, and believe in themselves and each other if they are to outwit, outplay, and survive their foes in this ultimate quest to defeat a treacherous monster.
Other books you may enjoy:
Visit Rachelle's Book Review Page to see all reviews HERE.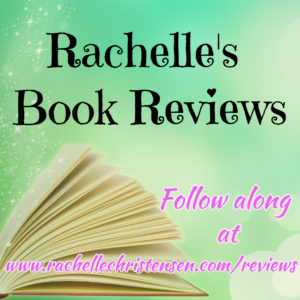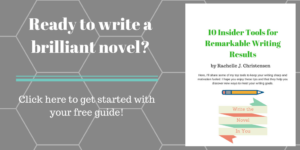 Follow Rachelle:
*Affiliate links used in post. All reviews shared are Rachelle's honest opinion.*