Book Thoughts by Rachelle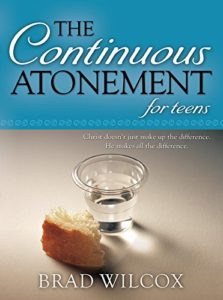 I have thoroughly enjoyed reading the new book, The Continuous Atonement for Teens by Brad Wilcox. The Atonement of Jesus Christ is central to my belief in the gospel and understanding how the atonement works in my life has made all the difference for me, especially over the past two years. I have went through some rough times and relied on the Lord to get me through. I've seen how putting my trust and faith in Him has made it possible for me to continue, keep moving forward, even when times are tough.
The reason I love The Continuous Atonement for teens is because Brad Wilcox explains the principles of the atonement and how it works in clear context. He gives excellent examples, inspiring stories, and so much hope for this gift that we've been given. I have marked several passages in my book and I'm so glad that I have this so that my own children can read it and understand how grace and works make the gospel what it is and how the atonement is for ALL of us ALL the time.
As a member of The Church of Jesus Christ of Latter Day Saints I believe in the Bible and the Book of Mormon–both works teach of Jesus Christ and the love our Heavenly Father has for all of us. I'm grateful that His grace is sufficient for me and that through His atonement I can continue to move forward and learn all that I need to while on this earthly sojourn.
I love these lines from the book:
"Saving requires an Atonement. Redeeming requires a continuous Atonement. Being born again requires an Atonement. Being reared to spiritual adulthood requires a continuous Atonement."
I'm grateful for the Atonement and I think this book is an excellent teaching tool to understand and apply to life.
This book is the teen version of Brad's book, The Continuous Atonement,
which I'm looking forward to reading next.
Here's more about the book:
Brad Wilcox's The Continuous Atonement is a landmark work that helps to clarify what the Atonement is—and what it isn't. It corrects misperceptions and offers hope to those who struggle again and again.
This teen adaptation will help teenagers better understand and apply the Atonement in their lives and help them teach the nuances of the Atonement to others, whether on a mission, at home, or with friends. As they better understand and apply the Atonement, its transforming power will have a lasting effect in their lives.
Each chapter opens with a teen-appropriate question and includes subheadings to clarify content, new stories relevant to teens, and a Prepare to Teach section to help readers internalize and share what they're learning. This shorter edition will be printed in paperback, perfect for teens to carry with them through their busy days.
Other books you may enjoy:
Visit Rachelle's Book Review Page to see all reviews HERE.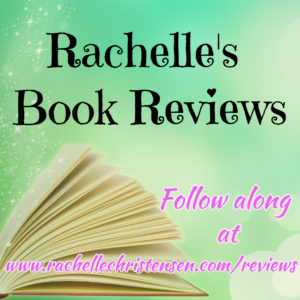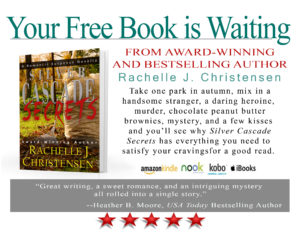 Follow Rachelle:
*Affiliate links used in post. All reviews shared are Rachelle's honest opinion.*