Book Thoughts by Rachelle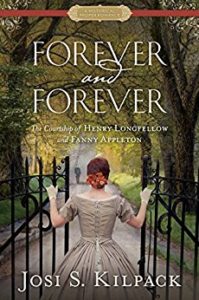 I'm so pleased to share a new book with you today by Josi Kilpack. I absolutely loved Forever and Forever: The Courtship of Henry Longfellow and Fanny Appleton. This book was beautifully written and a pure delight to read. Have you ever fallen in love with the characters in a book and wished that they were real? Well, this book is based on the true love story of the famous poet, Henry Wadsworth Longfellow and the heiress Fanny Appleton.
The story of their courtship is amazing, so unpredictable and with a love so deep that it left me thinking about Henry and Fanny for several days after finishing the book. I loved the author's research notes in the back of the book and how Josi included a timeline of actual events and what was straight fact and well as fiction.
Josi Kilpack has established herself as a wordsmith not to be ignored. Her novels are a gem and with Forever and Forever, she has drawn attention to the depth of her talent and writing skills. I can't wait to read more from her in this new genre of a historical proper romance.
Here's a more about this book:
It's 1836, and nineteen-year-old Fanny Appleton, a privileged daughter of a wealthy, upper-class Boston industrialist, is touring Europe with her family. Like many girls of her day, she enjoys the fine clothes, food, and company of the elite social circles. But unlike her peers, Fanny is also drawn to education, literature, and more intellectual pursuits. Published author and poet Henry Wadsworth Longfellow is also touring Europe, but under much different circumstances. Recently widowed, he is gathering research for a new publication that he hope will secure his professorship at Harvard College. Befriended by the Appleton family while visiting Switzerland, Henry is introduced to Fanny and sees in her a kindred spirit, a lover of language and literature and high ideals. He is in love. Fanny, however, is uncertain. He is from a much lower social class and is older than she is. How could such a relationship ever thrive? Could a book of Henry's poetry, personally delivered, persuade Fanny to believe in a love that lasts forever and forever?
Other books you may enjoy:
Visit Rachelle's Book Review Page to see all reviews HERE.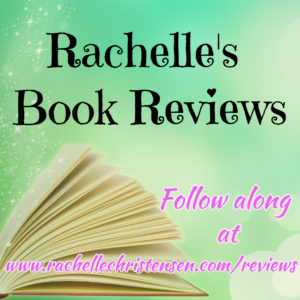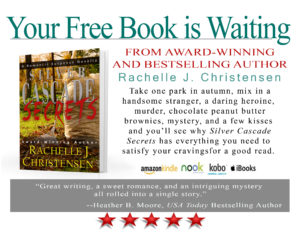 Follow Rachelle:
*Affiliate links used in post. All reviews shared are Rachelle's honest opinion.*