Book Thoughts by Rachelle:
I have a pretty cool book to share with you today–a comic book. This comic book is based on scripture from The Book of Mormon. I study and love this scripture as part of my religion as a member of The Church of Jesus Christ of Latter day Saints. The Book of Mormon has changed my life, so I want my children to learn it also. Sometimes it's tough for kids to understand 
scriptural language so I love it when there is a companion that can help them understand the gospel stories. The Golden Plates #1 comic book is a perfect companion to teach the scriptures that I know and love to my children. My young boys were especially excited about reading this because they enjoy graphic novels. The illustrations are excellent. The word boxes are clear and easy to read for upper beginning readers. For kids that aren't comfortable reading at chapter book level yet, they might find it difficult to read the word boxes because that print is much smaller than beginning readers. I'd recommend reading along with them. This first book in the series covers the events of the escape from Jerusalem. I like how the illustrations show facial expressions that help my kids understand on a deeper level what is happening in the story. My family is looking forward to reading more of The Golden Plates comic books. These are available in paperback and also as ebook!
Here's more about the book:
The Golden Plates #1: Premium Edition-Escape From Jerusalem is the first issue of an adaptation of the fifth best selling book of all time, The Book of Mormon, which has sold over 120 million copies. This graphic novel/comic book adaptation was first illustrated in 2005 by award winning artist Michael Allred. Issue #1 includes: 29 full color pages as well as 4 pages of commentary from Michael Allred on what inspired him to step out of his successful career in the comic book industry to create the series. His decision to leave high paying jobs for almost a year to create The Golden Plates was hailed as "the biggest announcement in Mormon comics ever." Allred described his work on The Golden Plates as "the most significant thing I'll ever be a part of" and "by far my most personal work ever…this is something I simply had to do." "Anyone interested in stories about human beings rising to their highest and most heroic potential will find that here…I've never been more alive with drawing anything in my life." The Premium Edition has replaced the full scriptural text originally included in the first edition with simplified, reworded text, making the story easier for younger readers to follow and also showcasing more of the stunning artwork. Part 1 of a 6 issue series, Issue #1 tells the story of the Prophet Lehi and his family as they flee the impending destruction of Jerusalem to find the Promised Land. Lehi's son Nephi and his brothers are commanded to return to Jerusalem to obtain the Plates of Brass from the deadly and dangerous Laban, and to convince Ishmael's family to join them in their journey. Laman and Lemuel rebel in the wilderness and attempt to kill Nephi who is delivered by the power of God.
Other books you may enjoy:
Visit Rachelle's Book Review Page to see all reviews HERE.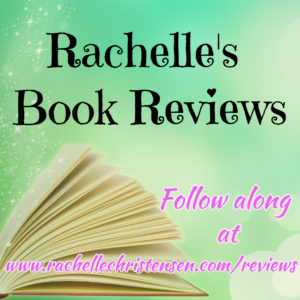 Grab these free tips from a bestselling and award-winning author HERE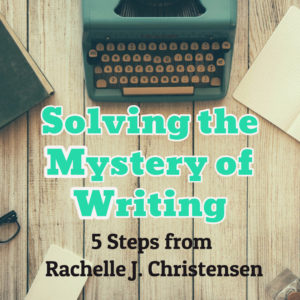 Follow Rachelle:
*Affiliate links used in post. All reviews shared are Rachelle's honest opinion.*