Book Thoughts by Rachelle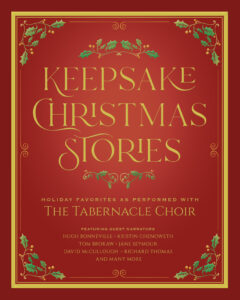 This collection of stories performed with the Tabernacle Choir is beautiful! Thirteen different beloved stories are included in the book and they are perfect for sharing during Christmastime. Not only are the stories within a keepsake, but the book itself is a wonderful addition to holiday decor. The full-color pictures of past performances are a special detail that really brings the stories to life.
The hardback collector's edition features performances by notable guest narrators such as Tom Brokaw, Jane Seymour, Hugh Bonneville, and many others. I especially enjoyed visiting the link included with highlights of the performances. The Tabernacle Choir has long been known for superb talent and this book lets the reader catch a glimpse of the magnitude of their Christmas productions.
Keepsake Christmas Stories would be a great gift for Christmas to add to cherished books of the season.
Here's more about the book:
This commemorative collector's edition celebrates twenty years of the Tabernacle Choir and Orchestra at Temple Square's beloved Christmas show—an annual tradition enjoyed by millions, both live on stage and through its holiday season broadcast on PBS stations, where it has earned Grammy and Emmy awards and nominations. Each year the show is hosted by a distinguished special guest, including Jane Seymour, Tom Brokaw, Kristen Chenoweth, and Hugh Bonneville. These holiday story adaptions have ranged from The Gift of the Magi to the story behind the writing of the hymn, "It Is Well With My Soul" to the inspiring tale of "The Candy Bomber"—an unlikely American WWII hero who dropped candy from his airplane to the children of Germany.
This coffee table edition is the perfect holiday keepsake for all ages and features photographs of the stage productions alongside the stories, which also includes a weblink to hear the stories from every performance.
Other books you may enjoy:
Visit Rachelle's Book Review Page to see all reviews HERE.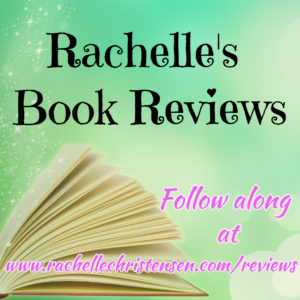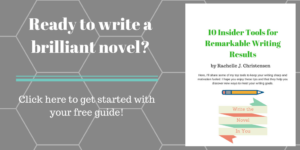 Follow Rachelle:
*Affiliate links used in post. All reviews shared are Rachelle's honest opinion.*