Book Thoughts by Rachelle
Who doesn't love Jane Austen? I am a huge fan of Austen and contemporary romance and this new book by Julie Wright manages to cover both of those points. Lies Jane Austen Told Me captured my attention and my heart. This sweet love story was so fun to read!
I love the voice that Wright infuses into her characters. Emma is witty, sometimes sarcastic, and has a love/hate relationship with Jane Austen. I like that she's vulnerable and has a depth to her that is meaningful to the story. Blake Hampton seemed like the perfect boyfriend, but I'm so glad that Emma has a chance to get to know his brother Lucas before she makes her final decision.
If you're looking for the perfect sweet contemporary romance–a clean read–then you'll want to pick up Lies Jane Austen Told Me by Julie Wright.
Here's more about the book:
Ever since Emma read Pride and Prejudice, she's been in love with Mr. Darcy and has regarded Jane Austen as the expert on all things romantic. So naturally when Emma falls for Blake Hampton and he invites her home to meet his parents, she is positive an engagement is in her future. After all, Blake is a single man in possession of a good fortune, and thus must be in want of a wife.
But when it turns out that what Blake actually wants is more of a hook-up than a honeymoon, Emma is hurt, betrayed, and furious. She throws herself deeper into her work as CMO of Kinetics, the fastest growing gym franchise in the nation. She loves her work, and she's good at it, which is why she bristles when her boss brings in a consultant to help her spearhead the new facilities on the East Coast. Her frustration turns to shock when that consultant turns out to be Blake's younger brother, Lucas.
Emma is determined not to fall for Lucas, but as she gets to know him, she realizes that Lucas is nothing like his brother. He is kind and attentive and spends his time and money caring for the less fortunate.
What she can't understand is why Lucas continues to try to push her back into Blake's arms when he so clearly has fallen as hard for her as she has fallen for him.
Realizing that her love life is as complicated as anything Jane Austen could have dreamed up, Emma must find a way to let Blake know that it's time for him to let her go and to let Lucas know it's time for him to love her back.
Other books you may enjoy:
Visit Rachelle's Book Review Page to see all reviews HERE.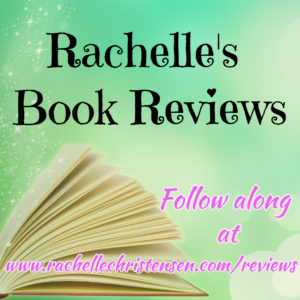 Follow Rachelle:
*Affiliate links used in post. All reviews shared are Rachelle's honest opinion.*

Don't miss a post! Subscribe to Rachelle's Blog.