Book Thoughts by Rachelle
Would you like to take a tour of ancient Egypt during the reign of Queen Hatshepsut? Take a walk down the streets through the eyes of a slave girl and enter the pyramids to see how royalty lived
in this excellent book, Mara, Daughter of the Nile by Eloise Jarvis McGraw.
My librarian recommended this book, Mara, Daughter of the Nile, first written in the 1950s, and I'm so glad she did. It's a Young Adult book I probably never would've chosen otherwise. McGraw does an incredible job of creating the setting of ancient Egypt. You get a feel for how the different classes of people dressed and ate. The slave girl, Mara, has a wonderful personality. I love her sassy charisma and intelligence.
There's a great story of intrigue and romance in this book—my favorite type. I love a good mystery with a dash of romance.
If you are looking for a good, clean read for your teens or yourself check out Mara, Daughter of the Nile. I enjoy books written in this format—the setting is so aptly described it gives the reader a virtual tour. I learned some interesting things about ancient Egypt through reading this novel and was swept away by the story.
Here's more about the book:

Mara is a proud and beautiful slave girl who yearns for freedom. In order to gain it, she finds herself playing the dangerous role of double spy for two arch enemies—each of whom supports a contender for the throne of Egypt.
Against her will, Mara finds herself falling in love with one of her masters, the noble Sheftu, and she starts to believe in his plans of restoring Thutmose III to the throne. But just when Mara is ready to offer Sheftu her help and her heart, her duplicity is discovered and a battle ensues in which both Mara's life and the threat of Egypt are at stake.
Other books you may enjoy:
Visit Rachelle's Book Review Page to see all reviews HERE.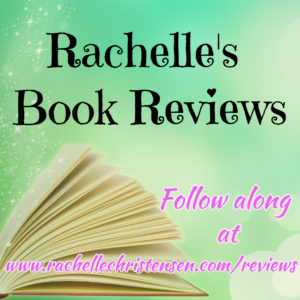 Follow Rachelle:
*Affiliate links used in post. All reviews shared are Rachelle's honest opinion.*