Book Thoughts by Rachelle: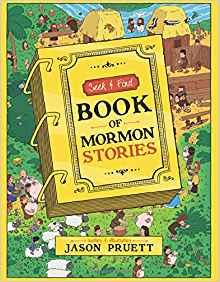 Today I'm sharing information about a new picture book for members of my church, The Church of Jesus Christ of Latter Day Saints. Seek & Find Book of Mormon Stories by Jason Pruett.
This is a fun new book for kids reminiscent of the old Where's Waldo type books that I used to like as a kid. My kids snapped this up as soon as I pulled it out of the package and I caught them over the next couple days searching and looking at all the details in the pictures. I love the format of this book and how it's such a great opener to discussing Book of Mormon scripture stories that we've been studying as a family. It's fun for the kids to see the illustrations that further bring the characters to life and remind them of the principles they've read about. Each page is filled with about 10 specific things to find along with a scripture reference–what a cool idea! There's so much more to notice in each page as well.
Pruett is an excellent illustrator with a terrific eye for children's art and what attracts their attention. If you're looking for a great picture book to expand your children's understanding and interest in The Book of Mormon, check out this one.
Here's more about the book:
Search for Nephi, Moroni, and other hidden prophets and characters from the scriptures in this fun picture game book. Featuring scenes from the Book of Mormon, this book will keep kids entertained as they look for their favorite scripture heroes and hidden objects in the colorful illustrations. Perfect for home, church, or on the go, it makes learning the scriptures fun for everyone.
Other books you may enjoy:
Visit Rachelle's Book Review Page to see all reviews HERE.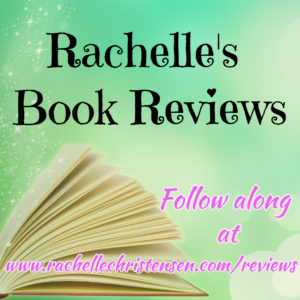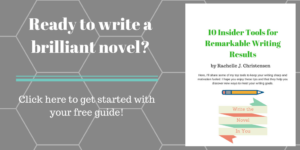 Follow Rachelle:
*Affiliate links used in post. All reviews shared are Rachelle's honest opinion.*