Book Thoughts by Rachelle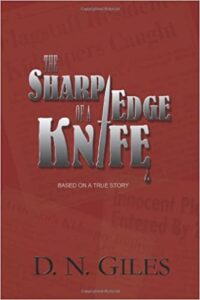 The Sharp Edge of a Knife has something for everyone–suspense, inspiration, adventure, history, and an amazing look into the importance of family. I've enjoyed reading this story more than once and each time was touched by the range of emotions that Mel Peterson experienced during the scariest time of his life.
From the first page, I was pulled into this true account of unbelievable courage and faith. D.N. Giles has crafted an incredible story based on Mel Peterson's harrowing kidnap and life-threatening events in such a compelling style, there was no escape until I reached the satisfying ending.
Pick up a copy of this book and get ready for an exciting read!
Here's more about the book:
Most people would have panicked, sitting bound and gagged on a boulder in the middle of the desert as I was, but for some reason, I didn't. A strange kind of reassurance washed over me from somewhere deep within. Whether it was peace that I'd go quickly, or comfort that I was being protected, I wasn't sure. When Mel Petersen leaves for work on the morning of February 7, he has no idea what awaits him. A few miles from his house, Mel picks up a pair of young men who appear to be college students, hoping to prevent them from having to walk in the cold. What Mel doesn't know is that the men are actually convicts on the run from the law who are desperate to get away by any means necessary. When one of his passengers holds a knife to Mel's throat, he has no choice but to submit to the demands of the criminals. Mel hopes he has what it takes to talk his captors into letting him live so he can return to his wife and children, but fears they will kill him before he has the chance. Based on a true story, The Sharp Edge of a Knife follows Mel and his captors on an unforgettable ride that will have you questioning the depth of your faith and sitting on the edge of your seat as it grabs your attention from the first sentence and keeps you riveted until the very end.
Other books you may enjoy:
Visit Rachelle's Book Review Page to see all reviews HERE.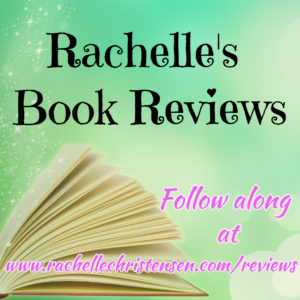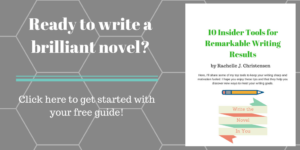 Follow Rachelle:
*Affiliate links used in post. All reviews shared are Rachelle's honest opinion.*

Don't miss a thing!