Book Thoughts by Rachelle:
Nichole Giles was in my very first critique group and has continued to be a great friend and cheerleader in my writing world. I'm so thrilled for this book because I got to read this quite a while ago and
have been anxiously waiting for the rest of the world to enjoy this story!
The story of seventeen-year-old Emma Harris is intriguing because she's human but she's slowly changing, turning into a mermaid. Nichole Giles does an excellent job of helping the reader feel the intensity of this change and Emma's need for water.
I love the secondary characters in this book. Emma has a close relationship with her brother, Keith, who is disabled. She cares for him and it's great to see a strong sibling tie in a story with young adults.
Emma's friend, or more-than-friend, James adds another layer to the story as it notches up the romantic tension and challenges Emma's closed off trust skills. James interacts kindly with Keith and is a anchor in Emma's world. But the real question is whether a mermaid can ever handle an anchor. There's more to this story than you might think!
Nichole is an excellent writer with terrific skills at writing from a teenage perspective. This book has great clean romance, adventure, and a bit of mystery that will keep you turning the pages, gasping for breath along with Emma as you race to the finish!
This is a young adult novel with mild swearing and some innuendo. Enjoy Water So Deep!
Here's more about the book:
Seventeen-year-old Emma Harris is drowning on dry land.
No one knows what's happening to her, and she'd like to keep her evolution from human to mermaid a secret, but the truth is getting harder and harder to hide. From her adoptive family, from her friends, and especially from the irresistible James Phelps.
Her time in the ocean is spent dodging a possessive merman, while her time on land is split between caring for her special-needs brother and squeezing in every last possible moment of human life. She soon realizes falling for James is unavoidable when he constantly comes to Emma's rescue and somehow manages to see through her carefully constructed icy facade to the vulnerability she lives with every day. Everything about James makes Emma yearn for a life on land she just can't have.
When Emma's brother disappears on her watch, James is the only person she trusts to help her save him. But even if they can save her brother, nothing can prevent her return to the sea. Whether she likes it or not, Emma is changing—unable to breathe without yielding to the tide—and it's only a matter of time before she's forced to surrender forever.
Other books you may enjoy:
Visit Rachelle's Book Review Page to see all reviews HERE.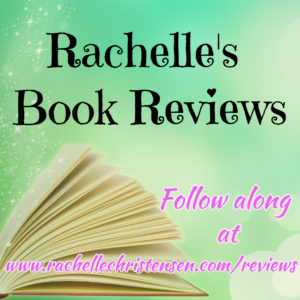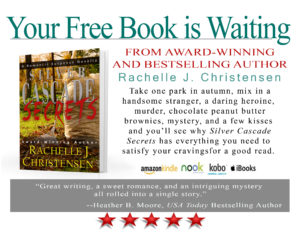 Follow Rachelle:
*Affiliate links used in post. All reviews shared are Rachelle's honest opinion.*

Don't miss a post! Subscribe to Rachelle's Blog.