Book Thoughts by Rachelle:
Silence is a young adult contemporary novel with a story about life, learning, tragedy, romance, and rediscovering yourself. I highly recommend this book as a clean teen read.
I loved this book. I wasn't sure how I would feel about it at first–it is written in first person, present tense, which is tricky to do and keep everything straight. Lytton did a great job with the voice and point of view as well as the present tense. Silence struck a chord with me because I love music and enjoy singing, so I kept imagining myself in Stella's place and how I would handle things. Envisioning her struggle through a teen's eyes, she handled things extremely well. It was neat to read about all the possibilities there are for hearing loss and also be reminded of just how difficult it is to live without sound or impaired hearing.
I enjoyed experiencing the push and pull of Stella's relationship with Hayden as they both rediscover themselves and found a way to heal.
Lytton's writing is lyrical, full of music itself and the story carries itself forward in a realistic way that makes you feel as if you really know Stella and Hayden and their families.
I have an almost twelve-year-old who gets excited about reading romance but there's not much that is safe for her young age. I'm very pleased that I can pass this book on to her next, knowing that she will not only love the story but learn something from it too. Thank you to Deborah Lytton for crafting a tale that can be enjoyed in the wide age-range of teen readers (and their moms too!)
Here's more about the book:
Stella was born to sing. Someday Broadway. Even though she is only a sophomore at a new high school, her voice has given her the status as a cool kid. But then a tragic accident renders her deaf. She cannot hear herself sing not to mention speak. She cannot hear anything. Silence. What happens when everything you have dreamed of and hoped for is shattered in a single moment?
Enter Hayden, the boy with blonde curls who stutters. He is treated like an outcast because he is not normal. And, yet, Stella feels an attraction to him that she cannot explain. As Hayden reaches out to help Stella discover a world without sound his own tragic past warns him to keep a distance. But their connection is undeniable. Can the boy who stutters and the girl whose deaf find a happily-ever-after?
SILENCE is a story of friendship and hope with a lesson that sometimes it takes a tragedy to help us find beauty and love in unexpected places.
Other books you may enjoy:
Visit Rachelle's Book Review Page to see all reviews HERE.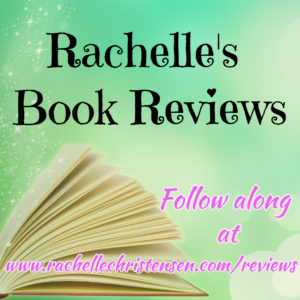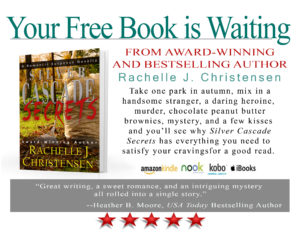 Follow Rachelle:
*Affiliate links used in post. All reviews shared are Rachelle's honest opinion.*