Book Thoughts by Rachelle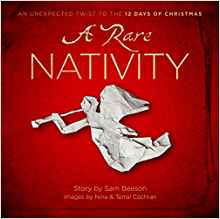 Today I'd like to share one of the most unusual Christmas books I've seen. A Rare Nativity is a collection of photographs accompanying a poem on the unexpected twist of the 12 Days of Christmas.
At first read, I'll be honest, I thought the book was a little strange with its pictures of garbage and short prose but then the twist and beautiful display at the end of the book offered a unique look at how we might forgive our enemies and serve each other this Christmas.
Here's more about the book:
We have all heard the song The Twelve Days of Christmas, and we have all seen the traditional Christmas crèche. Now, author Sam Beeson and photographers Nina and Terral Cochran combine these two classic Christmas icons to create A Rare Nativity.
Upon reading the first lines of the book, it is clear the narrator holds a bitter grudge as he sends his enemy crude and discarded gifts: On the first night of Christmas I gave my enemy a briar from a tanglewood tree. On the second night of Christmas I gave my enemy two rotten eggs.
Night after night the gifts pile up shards of glass, rusty nails, gnarled twigs, and more. What the narrator s enemy decides to do with each of these odious gifts is nothing less than a Christmas miracle. The photographic creation of the rare nativity at the end of the book is both a work of art and a wonder to behold.
Other books you may enjoy:
Visit Rachelle's Book Review Page to see all reviews HERE.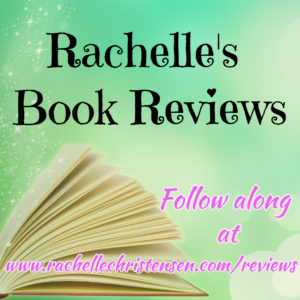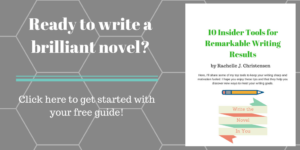 Follow Rachelle:
*Affiliate links used in post. All reviews shared are Rachelle's honest opinion.*