Book Thoughts by Rachelle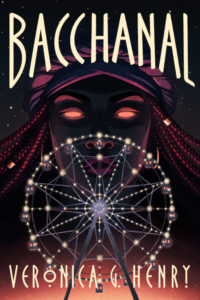 Fascinating carnival ride of ingenious twists and turns
Bacchanal hooked me from the very beginning! It's a unique story with a multi-faceted mystery steeped in African folklore and tradition. The characters, the description, the compelling motives–every line delivered a marvelous, magical step deeper into the carnival and the demon within. Liza is a bold character with a quick mind and sharp tongue. I enjoyed all of the intersections of characters, discovering how they came to be at the carnival and wondering how Liza might discover the secrets within.
My husband recommended this book to me and I'm glad because I enjoyed it and I might have missed it otherwise. It's hard to explain or compare this book to others, but I couldn't put it down!

Step inside Bacchanal and see for yourself that there is no escape from a great story.
Here's more about the book:
Evil lives in a traveling carnival roaming the Depression-era South. But the carnival's newest act, a peculiar young woman with latent magical powers, may hold the key to defeating it. Her time has come.
Abandoned by her family, alone on the wrong side of the color line with little to call her own, Eliza Meeks is coming to terms with what she does have. It's a gift for communicating with animals. To some, she's a magical tender. To others, a she-devil. To a talent prospector, she's a crowd-drawing oddity. And the Bacchanal Carnival is Eliza's ticket out of the swamp trap of Baton Rouge.
Among fortune-tellers, carnies, barkers, and folks even stranger than herself, Eliza finds a new home. But the Bacchanal is no ordinary carnival. An ancient demon has a home there too. She hides behind an iridescent disguise. She feeds on innocent souls. And she's met her match in Eliza, who's only beginning to understand the purpose of her own burgeoning powers.
Only then can Eliza save her friends, find her family, and fight the sway of a primordial demon preying upon the human world. Rolling across a consuming dust bowl landscape, Eliza may have found her destiny.
Other books you may enjoy:
Visit Rachelle's Book Review Page to see all reviews HERE.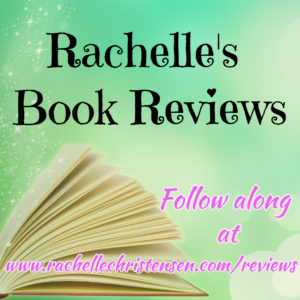 Grab these free tips from a bestselling and award-winning author HERE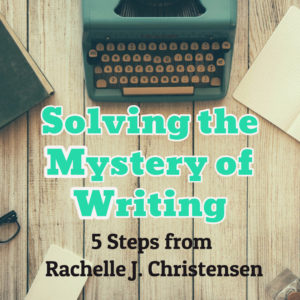 Follow Rachelle:
*Affiliate links used in post. All reviews shared are Rachelle's honest opinion.*