Book Thoughts by Rachelle
I love the study of optimism, happiness, and the psychology of our choices vs. our body in the happiness battle. So Be Happy was right in line with what I love to study.
When the book arrived, it promptly disappeared because my teenage daughter found the book and she was intrigued. I guess this book has something magnetic about it.
Hank Smith is a popular teacher, speaker, and author. I've listened to several of his audio presentations and the man is hilarious! He teaches with wit, humor, and skill because he's able to bring important points to attention without feeling like you're being preached to.
I once had the opportunity of doing a book signing with Hank and he was just as cheerful in real life as on the page or the audio CD. In short, I'm a fan of Hank because he's real and an excellent teacher. It's so refreshing as a parent when you can find someone else to say all of those great things you need to say to your kid because, let's face it, sometimes kids hear things better from someone else. I'd like to be able to choose that someone else and Hank Smith is one of many great influencers in my home.
Be Happy is an excellent book because Hank delves into happiness in a way that most of don't think about. Happiness is in our DNA, but that's only half of the equation. Happiness is also a choice that we make every day, despite our circumstances. I love the study he referred to about people who won the lottery and people who became paraplegic. A year later, they both reported the same level of happiness! Isn't that amazing? If it does sound amazing, then you'll probably like this book. It is geared to members of The Church of Jesus Christ of Latter day Saints, but I truly think these gems shouldn't be missed by anyone. Happy reading!
Here's more about the book:
You can be happy—solidly, genuinely happy—no matter what's going on around you, no matter what happens to you, no matter what storm comes along to batter and bruise you.
Keep reading, and I'll show you how . . .
Face it: it's not always easy to feel happy. With all of the worries and trials of day-to-day life, the cares of the world can seem overwhelming. But as popular speaker and author Hank Smith demonstrates, no matter your circumstances, you can be happy—the kind of happy that illuminates you from the inside out, a joy that does not depend on what happens to you but on what you do with what happens. With his characteristic humor, Hank offers readers a fresh perspective on finding joy in the journey with a collection of tools and strategies designed to inspire genuine happiness, such as: • Learning to develop an optimistic outlook
• Understanding how to deal with feelings of depression<
• Mastering ten simple tricks to jump-start your joy each day
Featuring an inspiring collection of real-life examples, enlightening doctrinal direction, and motivating goals, Be Happy is the guide you need to start living a happier life, today!
Other books you may enjoy:
Visit Rachelle's Book Review Page to see all reviews HERE.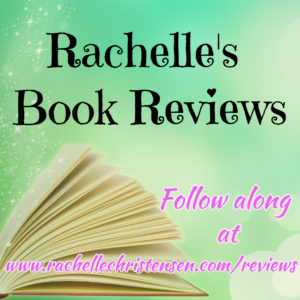 Grab these free tips from a bestselling and award-winning author HERE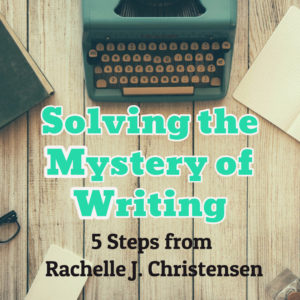 Follow Rachelle:
*Affiliate links used in post. All reviews shared are Rachelle's honest opinion.*