Book Thoughts by Rachelle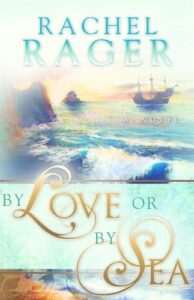 Isn't the cover beautiful? I love it when the cover lends to the imagination factor. I also am happy when I find a clean romance. Rachel Rager infuses passion into her story, but leaves it clean so you can read it without blushing. If you like to read romances, you'll enjoy By Love or By Sea with its charming story. My Nitpicks: Dialogue is a tricky part of writing. A general rule of thumb is to never attach an adverb (most words ending in -ly) to a dialogue tag. The main reason for this, is it's redundant. Stick to "said" as your main dialogue tag and show me the rest. Rager's done a great job of crafting a story with good romantic arc, intrigue, and some nice kissing scenes, too!
Here's more about the book:
Alice Lind Frank never forgot the boy she loved when she was just six years old, even after he was lost at sea. Now a young woman, Alice has found happiness in living and working with her grandparents, and in the affections of Clarence Hielott, the wealthy shipyard owner who intends to make Alice his bride.
When a ragged sailor appears in town, Alice is reminded of the young boy who once held her heart. Upon learning that the sailor is in fact her childhood love, Caleb, she finds herself yearning to trust him again.
But Clarence refuses to let this ghost from the past destroy his plans for the future. He exposes the secrets of Caleb's past and Alice realizes that the boy she once knew is now a man with a dark history. Soon Caleb and Clarence are locked in a fierce competition for Alice's heart.
Can Alice trust Caleb with her heart once more? And what will she do about Clarence?
Action, adventure, and most of all, romance, make By Love or By Sea a thrilling and emotional love story you won't soon forget.
Other books you may enjoy:
Visit Rachelle's Book Review Page to see all reviews HERE.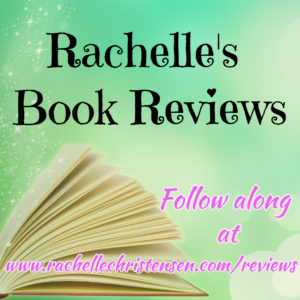 Grab these free tips from a bestselling and award-winning author HERE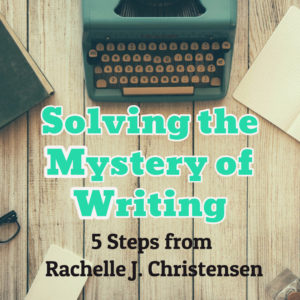 Follow Rachelle:
*Affiliate links used in post. All reviews shared are Rachelle's honest opinion.*