Book Thoughts by Rachelle
Caribbean Crossroads a fabulous summer romance read that I'd recommend when you need a good dose of romance!
Let me tell you why I liked this book! First off, I like my romance novels to have something going on–more than just girl meets guy and rides off into the sunset. Sure it's great if the guy is good-looking and the girl is sweet, but it really gets interesting when the characters come to life and have REAL problems. Connie did this so well. Megan, the main character, connected to me in so many ways. I could feel her trying to be courageous and solve her problems and at the same time I was so invested in her relationship with Bryant that at times I wanted to shake her and TURN the pages faster!
Bryant is the real-deal. I love how he is portrayed as this total hunk, but with brains and heart.
The setting is super fun–on a cruise ship and there are so many reasons to like this book.I simply could not read fast enough. My husband was making fun of me because he saw me brushing my teeth while reading my Kindle–yep, it's that good.
Here's more about the book:
New college grad Megan McCormick just got dumped. Hard. Swearing off men and relationships, Megan is coaxed into performing on a cruise ship where she meets the star performer, Bryant Johnson. Handsome and charismatic, he looks like trouble, but she can't deny the intense attraction between them. Urged to find a wife and run the family lumber business, Bryant is torn between his family's expectations for his life and his own. However, when he meets spunky, but love-skittish Megan McCormick, settling down doesn't look so bad. Just when Megan begins to trust again, and Bryant makes some big decisions regarding his future, her former fiance returns with a malicious surprise, taking Megan and Bryant to their own CARIBBEAN CROSSROADS.
Other books you may enjoy:
Visit Rachelle's Book Review Page to see all reviews HERE.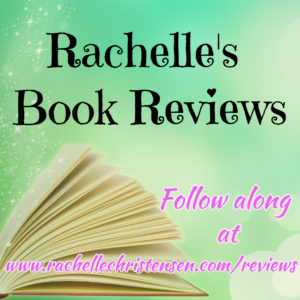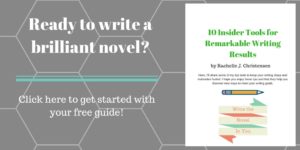 Follow Rachelle:
*Affiliate links used in post. All reviews shared are Rachelle's honest opinion.*