Book Thoughts by Rachelle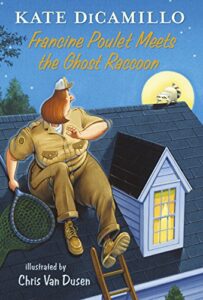 Francine Poulet Meets the Ghost Raccoon was a fun and silly read for kids. I read this to my three boys for homeschool. They laughed at the funny descriptions, names, and interesting dreams and occupation of Francine Poulet. We love Mercy Watson and all things related! The storyline of this one dragged a bit in the middle, but it picked back up with a nicely wrapped ending.
Here's more about the book:
Deckawoo Drive's intrepid animal control officer meets her match—or does she? A funny, heartfelt, and fast-paced romp from Kate DiCamillo.
Francine Poulet is the greatest animal control officer in Gizzford County. She hails from a long line of animal control officers. She's battled snakes, outwitted squirrels, and stared down a bear. "The genuine article," Francine's dad always called her. She is never scared – until, that is, she's faced with a screaming raccoon that may or may not be a ghost. Maybe Francine isn't cut out to be an animal control officer after all! But the raccoon is still on the loose, and the folks on Deckawoo Drive need Francine back. Can she face her fears, round up the raccoon, and return to the ranks of animal control? Join a cast of familiar characters – Frank, Stella, Mrs. Watson, and Mercy the porcine wonder – for some riotous raccoon wrangling on Deckawoo Drive.
Other books you may enjoy:
Visit Rachelle's Book Review Page to see all reviews HERE.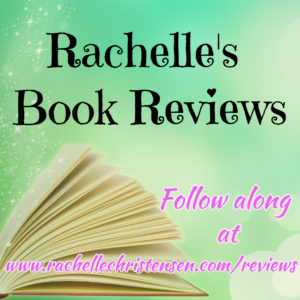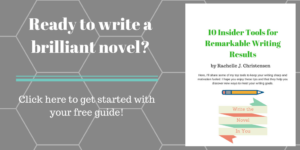 Follow Rachelle:
*Affiliate links used in post. All reviews shared are Rachelle's honest opinion.*