Book Thoughts by Rachelle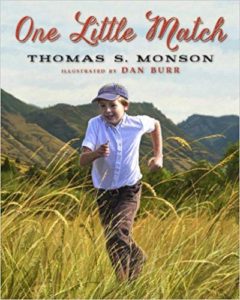 I enjoyed a good picture book with an inspirational message and One Little Match delivers. I have five children so I was thrilled to have a chance to read this book by Thomas S. Monson. This story is delightful and at the same time inspirational as we learn of a powerful lesson in obedience that Thomas gained at a young age.
The illustrations are perfect for the story with detail to bring it to life and keep the lesson imprinted in your children's minds. I read this book with my kids and each of them enjoyed it. I recommend this as a great gift book, supplement to use as a lesson for Family night, and just for fun as you re-read the story again and again.
Here's more about the book:
Thomas S. Monson loved spending summers at his family's cabin in Utah's Vivian Park. One summer day, he and his best friend, Danny, decided to clear a field so they could gather with their friends and have a campfire that night. The tall, stubborn weeds would not pull out easily. So Tommy had the idea to burn them up instead. He knew he should not use matches without permission from his parents. But he ignored the feeling that warned him of the danger and raided the matchbox in the cabin. Back in the field, he lit one little match an prepared to set the parched June grass ablaze… Readers of all ages will resonate with this wonderful true story that demonstrates the blessings of obedience and the dangers that can come from something as small as one little match.
Other books you may enjoy:
Visit Rachelle's Book Review Page to see all reviews HERE.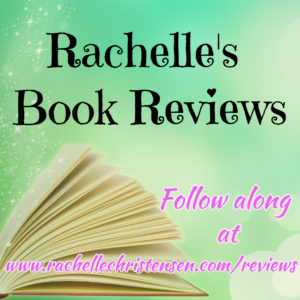 Grab these free tips from a bestselling and award-winning author HERE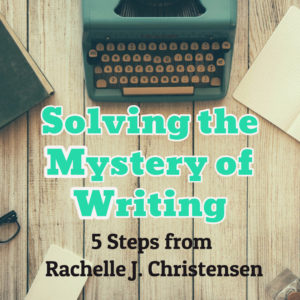 Follow Rachelle:
*Affiliate links used in post. All reviews shared are Rachelle's honest opinion.*