Book Thoughts by Rachelle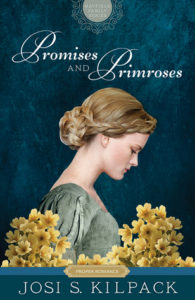 Every book I read by Josi Kilpack gets better. She is a fabulous writer and I love the first in this new series about the Mayfield Family. I can't wait to read more! In this first novel, we meet Lord Elliot Mayfield, uncle to several nieces and nephews with an idea for a marriage campaign. His nephew, Peter, wants none of it and is content to be a young widower with two children until he meets his new governess, Julia. I absolutely loved Julia's unconventional character in this book. She loves caring for children and dogs and ends up in the perfect household. The way the romance develops in this story is careful, slow, and subtle, yet thrilling for my reader heart at the same time.
While Julia and Peter are navigating a new friendship developed in addition to their employer/servant relationship, Julia's mother, Amelia is pulled back into the past when she meets the man she once thought she would marry, Uncle Elliot. At first I thought Amelia's character would play a very small role in this story, but she ended up being a major force for the theme of this book and I loved it. I highlighted a passage near the end of the book when Julia talked with her mother Amelia about what we can do about past regrets and finding joy despite hardships. I do hope that you read the book and notice page 290 for that paragraph that rang so true for me.
This novel is another excellent addition to the proper romance line and I'll be eagerly awaiting the next book!
Here's more about the book:
Lord Elliott Mayfield has done his best to take care of his family, first his siblings and now his nieces and nephews. Unfortunately, he sees this new generation moving in the same direction of bad matches and scandalous relationships as the last. In hopes to change their course, he establishes a "marriage campaign" to motivate them to improve themselves through making respectable matches. With his heart in the right place, what could possibly go wrong?
Peter, Elliott's eldest nephew, thinks the entire idea is ridiculous. A widower with two young daughters, he simply needs a governess, not a wife. Julia Hollingsworth certainly has the credentials and the experience, but is altogether too young and pretty for such a job. So why can't he stop thinking about her?
Julia loves working as a governess, despite the objections of her mother, Amelia. And as it turns out, Amelia has a lot to say about the Mayfield men—none of it good. But Julia dismisses the rumors of ruined reputations and instead concentrates on helping Peter with his children and his fledgling business in canine husbandry. His kindness and gentleness is endearing—and increasingly attractive.
But Amelia, whose heart was broken thirty years ago by none other than Elliott Mayfield, is determined to prevent any relationship from blooming either between Peter and Julia—or between herself and Elliott.
Hearts and history collide as both couples must face their pasts and decide if risking it all is worth the promise of new love and a new future.
Other books you may enjoy:
Visit Rachelle's Book Review Page to see all reviews HERE.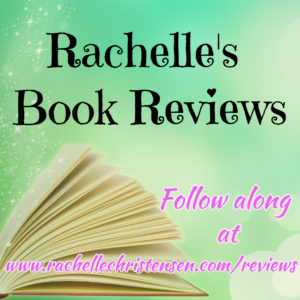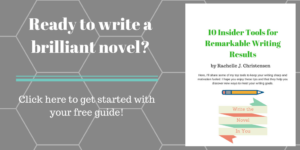 Follow Rachelle:
*Affiliate links used in all posts. All reviews shared are Rachelle's honest opinion.
Don't miss a post! Subscribe to Rachelle's Blog.