Book Thoughts by Rachelle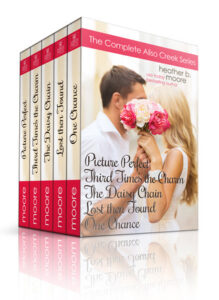 Each of Heather B. Moore's novellas in the Aliso Creek series hit the mark for a quick read filled with everything a reader desires. The characters are genuine, emotions authentic, and just enough romantic tension to keep the pages turning for a satisfying end.
Here's more about the book:
Welcome to the Aliso Creek Novella Series
Liz, Gemma, Arie, Jess, and Drew have been best friends since creating the "Five" at Aliso Creek High School. But that was over ten years ago, and each is still trying to find that perfect someone . . . if perfect is even possible.
This box set includes all 5 stories:
PICTURE PERFECT: Gemma Staheli has never done anything out of the ordinary, until her boyfriend Randy starts to ignore her. But even cutting and dyeing her hair doesn't get his attention. She decides to join her old high school friends for spring vacation, only to be faced with Drew, her best friend who suddenly seems interested in her as more than a friend. Gemma must determine if her heart is on the rebound or if it's finally met its true match.
THIRD TIME'S THE CHARM: Liz Carlson will settle for a normal man. A normal man with a job, that is. Married twice, then divorced twice, Liz's rose-colored glasses fell off and shattered on the ground a long time ago. Her main focus now is raising her six-year-old daughter and surviving long days at work on her feet as a hairdresser. When Sloane Branden answers her call for help, quite literally, Liz doesn't even give him a second glance. She's sworn off dating for as many years as it takes, and it seems that Sloane has done the same after his own tumultuous marriage. But when Liz realizes that Sloane defies every stereotypical deadbeat she's dated, she might just find room in her heart and discover the third time's the charm.
THE DAISY CHAIN: Jess Giles does find her perfect match, but since Charlie's several years older than she, they never have a moment of harmony from his adult kids who protest the marriage. When Charlie dies in a tragic accident, his kids add insult to injury and sue Jess for her share of the inheritance. The only person Jess trusts for financial advice is Charlie's financial planner, Preston Michaels. Just talking to Preston on the phone makes Jess feel flustered, yet strangely comfortable at the same time, so she puts off meeting him for as long as possible. When Jess has to attend the formal hearing, she's about to find out if the man she's been talking to over the phone for several months lives up to the voice that she's grown attached to.
LOST THEN FOUND: Arie, at the top of her career as VP of an established real estate company, discovers that her success has led to a less-than-successful dating life. But she may have just met the ideal man in work-a-holic film producer, Dustin Jacobs. Seeing each other once a week, or even once a month, is no big deal since they are both ambitious… until Arie realizes she wants much, much more.
ONE CHANCE: Valentina is the odd-woman out. She's part of "the Five" when she dates Drew for a couple of years, and remains friends with the women, but with her traveling schedule as a runway model, it's impossible to maintain a real relationship. When Valentina attends her cousin's wedding in LA, she runs into Cesar, who she was school friends with in her native country of Puerto Rico. Cesar is not the young skinny boy she remembers, but a grown man who seems interested in what's beyond her model-appearance. Back in New York, Valentina can't get him out of her mind, but she also can't deny the fact that they're separated by more than one country.
Other books you may enjoy:
Visit Rachelle's Book Review Page to see all reviews HERE.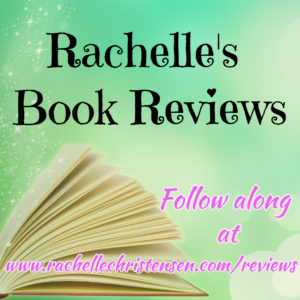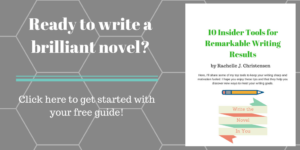 Follow Rachelle:
*Affiliate links used in post. All reviews shared are Rachelle's honest opinion.*