Book Thoughts by Rachelle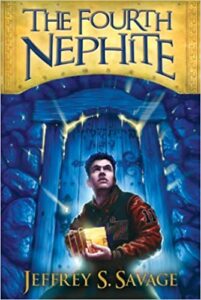 When I read the back cover, I wondered how much the book might interest me but I can tell you that Savage did a wonderful job. I'd like to recommend this book to kids and adults who enjoy a bit of mystery and adventure sprinkled with humor and awesome Latter-Day church history facts.
The main character, Kaleo, is remarkably well-written with believable character attributes that keep the story spinning and those pages turning–I was excited to see what role Kaleo would play in helping to protect the gold plates.
I loved how Savage included so many answers to "popular" questions about the Church of Jesus Christ or Mormon faith–questions that many teenage members of the church might wonder about. Kaleo struggles with his beliefs and faces these questions head-on and the results are terrific.
The Fourth Nephite is an entertaining and engaging read. You'll walk away from this book enlightened, but while reading the story you'll be so engrossed that you won't realize that you're being taught.
Here's more about the book:
Kaleo Steele is starting to cut seminary and hang out with some new friends ; in fact, he s not even sure what he believes anymore. When his seminary teacher finds him at the wrong place at the wrong time, Kaleo is in jeopardy of missing his high school team s regional football game a game where college scouts will be coming to see him play. But his seminary teacher realizes that much more than a game is at stake, and sends him on a soul-searching quest. Guided by Ladan, a mysterious old blind man, Kaleo pushes through a battered wooden door only to find himself in Palmyra, New York, in the fall of 1827. Soon he is caught up in a battle between treasure seekers led by Allaster Blackburn, a necromancer hired to steal the gold plates and the young prophet Joseph Smith, who is sworn to keep them safe. In his quest to find a key that will send him back to his own time, Kaleo will have to decide what to believe. Before it s too late. In the style of the Tennis Shoes among the Nephites series, The Fourth Nephite is an exciting new time-travel adventure series for LDS teens and their families.
Other books you may enjoy:
Visit Rachelle's Book Review Page to see all reviews HERE.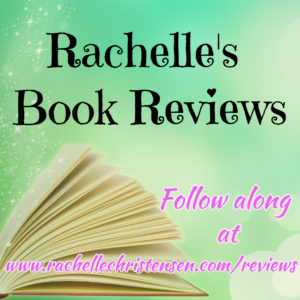 Grab these free tips from a bestselling and award-winning author HERE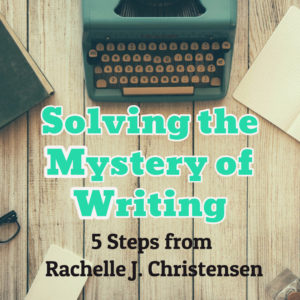 Follow Rachelle:
*Affiliate links used in post. All reviews shared are Rachelle's honest opinion.*