Book Thoughts by Rachelle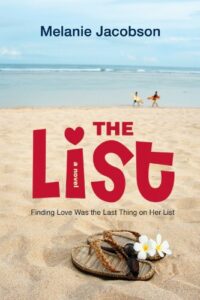 I loved The List! I loved the main character's voice. I felt like Ashley was my best friend and I wanted to smack her a few times to knock some sense into her head when it comes to love. Ashley had me laughing so hard at times. Melanie Jacobson created a hunk of a guy to chase Ashley and the story had me laughing and waiting impatiently for another kiss.  I swear I had this goofy grin on my face while I was reading this book–superbly written romantic comedy with some great kissing!
Here's more about the book:
Ashley Barrett doesn't want to get married. At least, not anytime soon. She doesn't care how many of her friends and family members and fellow churchgoers had weddings before they finished college—the last thing she needs in her fun-loving twenties is the dead-weight of some guy. And that's why she created The List. By the time she completes all twenty-five goals—from learning a language to skydiving to perfecting the art of making sushi—she'll be more ready to settle down. Maybe.
This summer in California is a prime time for Ashley to cross two items off the list: learn to surf (#13) and have a summer romance (#17). And Matt Gibson, the best surf instructor in Huntington Beach and the most wanted guy in the singles ward, is the perfect man for the job. Ashley hatches a plan to love him and leave him before heading off to grad school in the fall (#4, get a master's degree). But when Matt decides he doesn't like the "leaving" part, Ashley's carefully laid plans are turned sideways. Now Ashley faces an unexpected dilemma: should she stick to the safety of The List, or risk everything for a love that may tie her down—or might set her free?
Other books you may enjoy:
Visit Rachelle's Book Review Page to see all reviews HERE.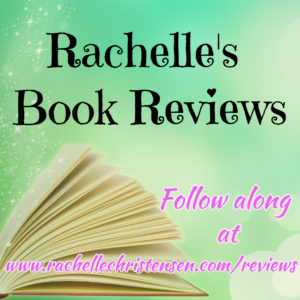 Grab these free tips from a bestselling and award-winning author HERE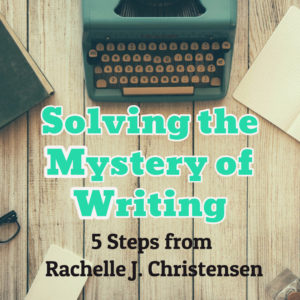 Follow Rachelle:
*Affiliate links used in post. All reviews shared are Rachelle's honest opinion.*

Don't miss a post!