Book Thoughts by Rachelle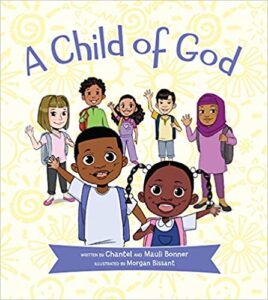 I was absolutely delighted with the new picture book,
A Child of God
by Chantel and Mauli Bonner. The illustrations by Morgan Bissant were so much fun with lots of bright colors and cute details. I read this book to my children and it was especially fun to see their little minds thinking over the questions that these children ask. In the book, children with skin tones of all shades ask if they are a child of God because He looks different than them.
A line from the book answers the question:
Even with a different name 
and skin a different shade,
everyone's a child of God.
He loves us all the same.
This book is timely and the message is needed. I loved sharing this with my children because I believe that we are all children of God and He does love ALL of us. I want my children to understand and learn that belief as well. Our world is a beautiful place full of so many wonderful people. When we look at others with God's love, we see friends, brothers, and sisters and that brings true joy.
I highly recommend this book for you and your family!
Here's more about the book:
A rhyming, read-aloud book with warm illustrations conveys a comforting, faith-filled message from a Black father and mother to their children who see visual representations of their faith, but question what it means when they don't see their skin color, their physical features, or their gender portrayed."What about the angels, will they stop and stare, when they see that I may not have their same color hair?" asks the girl.
In soothing verse, the father assures his children that everyone looks like Jesus and the angels by the things they do. As the family walks through their neighborhood, the father points out the beauty in God's creations, from flowers, all unique and different, to all the children in their community "each with skin a different shade." He reminds his children that pictures of faith such as angels were drawn by someone and encourages his children to draw their own pictures so angels look like all of us.
Other books you may enjoy:
Visit Rachelle's Book Review Page to see all reviews HERE.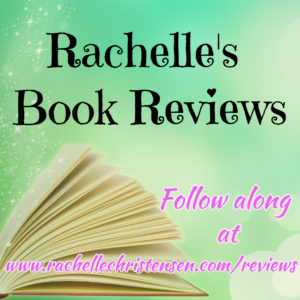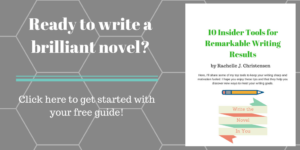 Follow Rachelle:
*Affiliate links used in post. All reviews shared are Rachelle's honest opinion.*