Book Thoughts by Rachelle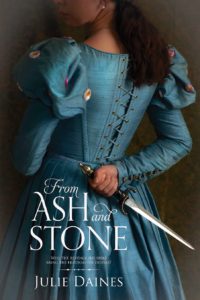 From Ash and Stone was an incredible historical romance with so many facets in the story line that kept me intrigued! A hint of forbidden romance, danger, a curse that is a bit like uncontrolled magic, and the overarching theme of revenge and justice from Lady Margaret Gray. I enjoyed Margaret's tenacious spirit, resourcefulness, and sometimes foolhardy attempts to avenge her family's deaths. Mystery is woven through the story and Daines did an excellent job of keeping the tension going whether it was hinting at a kiss or stabbing someone with a dagger.
The setting in the Northumbrian hills near the England/Scotland border provides an eerie look back in time to where no one was safe from the raiders. It was hard to discern who Margaret could truly trust and especially where to give her heart. This novel has a little something for everyone so I'm sure you'll enjoy it too!
Here's more about the book:
Lady Margaret Grey of Hartfell wants for nothing. The daughter of a knight, she has a loving family, wealth, and even a secret romance with the blacksmith's son. But all that is torn from her one fateful night when her home is attacked and her family killed. She is left with nothing but bitterness, an unwavering mistrust of men, and a strange and mysterious curse that allows her to feel the thoughts of anyone who touches her.
Now, after six years away, Margaret is returning home for one reason: revenge. She hopes that by avenging her family's deaths, she will somehow be freed from her curse. But it won't be easy. The identities of the raiders are still unknown, she has little left to her name, and traveling alone in the Northumbrian hills during the border wars is dangerous. Matters are further complicated by handsome Angus Robson, a Scotsman whose charm threatens to distract her from her plans. But the raiders are closer than she knows, and Margaret soon realizes that what she believed to be a curse may be the key to finding those she seeks. One touch will reveal the truth . . .
Other books you may enjoy:
Visit Rachelle's Book Review Page to see all reviews HERE.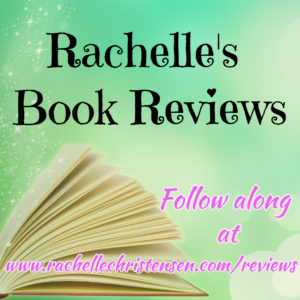 Grab these free tips from a bestselling and award-winning author HERE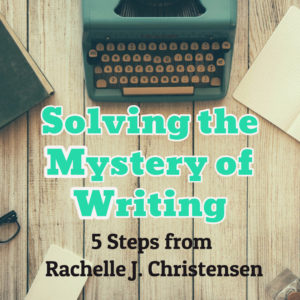 Follow Rachelle:
*Affiliate links used in post. All reviews shared are Rachelle's honest opinion.*