Book Thoughts by Rachelle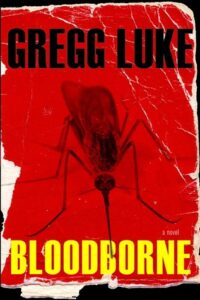 From the first page, I was drawn into Erin's story through the intricate details and scene setup. Gregg Luke did a masterful job of keeping my brain ticking as he tantalized me with precise facts and medical elements that made the story come to life. My skin practically itched with the realization that Bloodborne's mosquitoes were flying toward an incredible plot that could easily happen.
His characterization of Dr. Erin Cross seemed spot-on. Sean Flannery–the marine special ops guy–was an interesting character and I was intrigued by his history. There were a few places where my suspension of disbelief was stretched a bit thin in Erin and Sean's interactions, but Luke kept the story moving at such a pace that those are easily forgiven.
I like the way Luke weaves in realistic medical details without becoming overbearing. In Bloodborne, the reader comes to know the important aspects of the story by experiencing them through the character's actions and emotions. It's refreshing to see such well-rounded characters and smart plot action.
Here's more about the book:
One ordinary afternoon, research specialist Dr. Erin Cross steps into a local deli to get some lunch, and nearly takes a bullet instead. Thanks to the timely intervention of a former Marine, she walks away from the seemingly freak incident. But when she returns to find her lab under security lockdown and her apartment ransacked, she realized the attack was anything but random. Erin can't make sense of the threat, given her low profile after a disastrous H1N1 vaccine trial. She doesn't know her former colleague has used the virus to develop a potent bioweapon or that her recent research hold a key to his success. And she doesn't know that his collaborators want her dead before she blows the whistle.
Fleeing for safety with her research in hand, Erin unravels the threats with the help of the timely Marine, former Special Ops agent Sean Flannery. But the closer they come to finding answers, the more questionable Sean's behavior becomes. His erratic moods and suspicious communications are more fitting for an enemy than a friend. And as the crisis comes to a head, Erin can't be sure who harbors more secrets—the bioterrorists pursuing her or the one man who can give her protection.
Other books you may enjoy:
Visit Rachelle's Book Review Page to see all reviews HERE.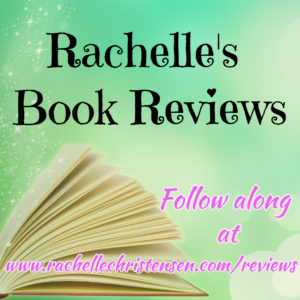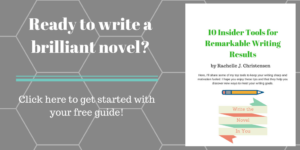 Follow Rachelle:
*Affiliate links used in post. All reviews shared are Rachelle's honest opinion.*

Don't miss a post!