Book Thoughts by Rachelle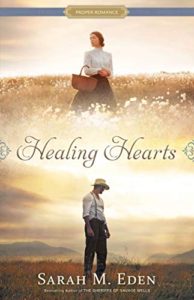 This Proper Romance is a beautiful historical romance set in beloved Savage Wells. If you enjoyed The Sheriffs of Savage Wells, you'll love this one.
Healing Hearts was such a gift to read because it reminded me all over again why I love reading–to escape, to relax, to enjoy the talent a good author provides. From the moment Miriam steps off the stage coach in Savage Wells, she'll capture your heart. The townsfolk of Savage Wells are eager to meet the new nurse and marry her off to their beloved doctor, Gideon MacNamara, except Miriam was only planning on a job, not a marriage! You'll laugh out loud in several places at the town's antics, and you'll also lean in closer to the written word as you discover these characters.
I love how the storyline moves through a mail-order bride gone wrong, to one of romance, mystery, and danger. Miriam is hiding something and it's only a matter of time until someone finds out. This book will warm your heart, as well as cause it to race in several places too! I love Sarah Eden's books and this one is definitely one to share.
Here's more about the book:
Wyoming Territory, 1876
As the only doctor in the frontier town of Savage Wells, Gideon MacNamara knows his prospects for a bride are limited. The womenfolk in town are either too young, too old, or already spoken for. So, being a practical man, he decides to take advantage of the matchmaking service of the day—mail-order brides—and sends away for a woman with nursing experience.
When Miriam steps off the stagecoach in Savage Wells, she sees a bright future in front of her. But when the town—and Gideon—meets her, ready for a wedding, her excitement quickly turns to horror. Somehow Dr. MacNamara's message had gotten turned around. He didn't want a nurse, he wanted a wife. When she refuses to marry him, she finds herself stranded in Savage Wells with some very unhappy townspeople.
But Gideon is not like the other men Miriam has met. Embarrassed by the misunderstanding, he offers her a job, and the two begin an awkward—and often humorous—dance of getting to know each other as they work to care for the people of their town. Romance blossoms between the two, but when a former medical associate of Miriam's arrives in town, Gideon and the other townsfolk must rally to protect Miriam from a dangerous fate. Gideon and Miriam must decide if they are willing to risk their hearts for each other even as buried secrets are brought to light.
Other clean romances you may enjoy:
Visit Rachelle's Book Review Page to see all reviews HERE.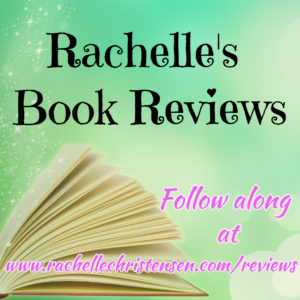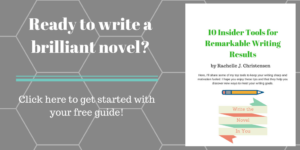 Follow Rachelle:
*Affiliate links used in post. All reviews shared are Rachelle's honest opinion.*