Book Thoughts by Rachelle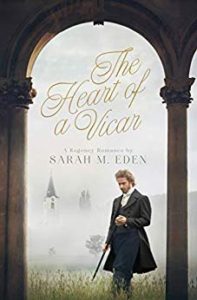 If you love clean reads, then check The Heart of a Vicar out. I'm excited to share with you my thoughts on Sarah M. Eden's latest Regency romance. She always does a great job of writing a clean and wholesome romance that really plays on the reader's heart.
I adore the Jonquil family and I'm so glad that when Eden created this family, she decided to make it very large so that I could read about all of the wonderful Jonquil children and their happy ever afters. Harry has long been in the shadows as I've read through these novels so his story was a delight to read. Sarah Sarvol's character actually reminds me a lot of Sarah Eden–someone who is bright, optimistic, and serving others despite the hardships in her life.
This love story unfolded carefully and in a very interesting way with things like rock climbing, drinking songs, and a sort-of kidnapping to bring out the true heart of the vicar.
The great thing about these books is that they can be read in any order. You'll meet different members of the family and find out why I love the Jonquils so much!
Here's more about the book:
Young love is all too fleeting, as Harold Jonquil painfully discovered years ago when Sarah Sarvol, the niece of a neighboring landowner, captured his heart. After an idyllic few weeks in the throes of blossoming love, reality intervened. They could have no future. Following their disastrous parting, Harold attempted to push aside thoughts of love and regret, but Sarah has never left his heart. Now, years later, he has achieved his lifelong aspiration of becoming the local vicar. However, the role proves more difficult than he imagined. He feels hollow and uninspired—until the most important person in his past returns, challenging him as no one ever has.
When Sarah's ailing uncle summons her back to the family estate in England, there is only one person from her past she is reluctant to see again: Harold Jonquil, the only man who has ever claimed her heart. But when she comes face-to-face with her former beau, she hardly recognizes the aloof and dull man before her. She is determined to help Harold rediscover the passion he once felt toward his chosen profession. Soon, despite their exasperation with each other, they cannot deny the stirring of feelings long buried—but is it too late for second chances?
Other books you may enjoy:
Visit Rachelle's Book Review Page to see all reviews HERE.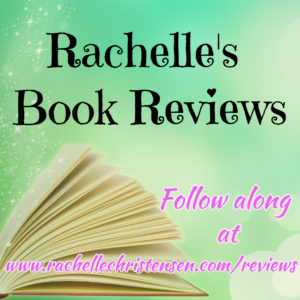 Grab these free tips from a bestselling and award-winning author HERE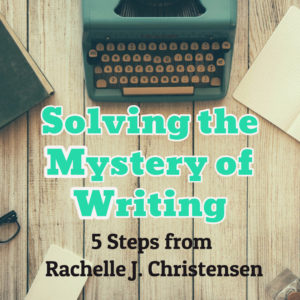 Follow Rachelle:
*Affiliate links used in post. All reviews shared are Rachelle's honest opinion.*