Book Thoughts by Rachelle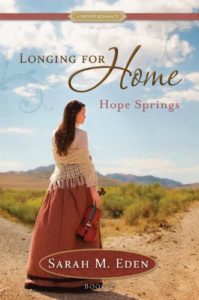 I loved the first book of the series, Longing For Home. You can find my book review HERE. I couldn't wait to read the next part of Katie's story.
As I've mentioned, I'm a fan of Sarah Eden's writing style–she is very talented. This book doesn't disappoint! The struggle Katie faces in the Wyoming town of Hope Springs is vivid and full of emotion. The ignorant hatred that she dealt with and the grace with which she did is an amazing example. At the same time, I love her independent spirit and fiery nature with determination to overcome the odds against her. The love story is sweet and kept me turning pages to find out if Katie would choose Tavish or Joseph–both great men. If you're looking for the perfect historical romance, this book fits the ticket!
Here's more about the book:
Katie Macauley gave up her lifelong dream of returning to Ireland in order to make a home for herself in Hope Springs, Wyoming, but her future has never been so uncertain.
Katie's heart still remains sharply divided between playful Tavish and steady Joseph, though she feels ill-prepared to make a decision. Furthermore, the town is more divided than ever with both the Irish and the Reds stealing property, burning buildings, and endangering lives. In the midst of the growing unrest, tem­peratures drop quickly, too quickly, and Irish nightmares of famine and cold resurface as the little Wyoming town struggles to beat the harsh winter.
Katie makes one sacrifice after another to keep the peace and help see her loved ones through the difficult days ahead, but will her efforts be enough? Can the town make amends before their hatred consumes them all? And will Katie find the love she has been searching for as well as a home to call her own?
Other books you may enjoy:
Visit Rachelle's Book Review Page to see all reviews HERE.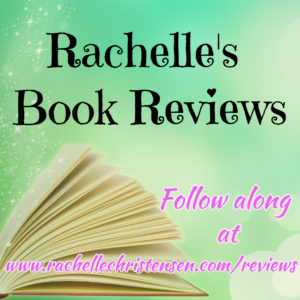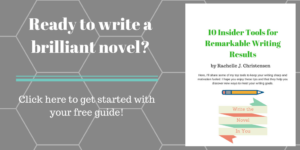 Follow Rachelle:
*Affiliate links used in post. All reviews shared are Rachelle's honest opinion.*