Book Thoughts by Rachelle
Fans of steampunk will love this great twist on the Sleeping Beauty tale. Not a fan of steampunk, or don't even know what it is? You'll still love it! At least I think you will because when I read Nancy Campbell Allen's book, Beauty and the Clockwork Beast, I had no idea what steampunk was. Basically it's a story where a classic setting is integrated into a society that utilizes steam-powered or gear-powered technology. If you love a good romance, I think you should read this book.
Doctor Isla Cooper is incredibly resourceful, smart, and beautiful. Oh, and she's cursed, so she bullies her way onto Daniel Pickett's private airship to try to find a cure. The crew and passengers aboard are delightful, curious, scary, and clever. I enjoyed the many different forms of tension in the book, from romantic to mystery to paranormal. Shape-shifters, criminals, detectives, and captains all play a big role in this story. Allen did an awesome job of weaving in intricate details from the classic Sleeping Beauty fairy tale. You'll want to be on the lookout for them throughout the story. I think you'll smile and even hold your breath a time or two. There's definitely some swoony kisses in this book and I loved it because it is a clean romance–the best kind! I look forward to reading more books by Nancy Campbell Allen.
Here's more about the book:
A steampunk Sleeping Beauty story from the author of Beauty and the Clockwork Beast.
Doctor Isla Cooper is cursed. Literally. Each night, at the stroke of midnight she falls into a death-like sleep from which she cannot be awakened for six hours. To make it worse, the curse has an expiration date–after a year, it becomes permanent. And the year is almost up.
In a desperate attempt to find Malette–the witch who cursed her–Isla blackmails her way onto Daniel Pickett's private airship bound for the Caribbean, only to discover she's traveling with three illegal shapeshifters and the despicable Nigel Crowe, a government official determined to hunt down and exterminate every shapeshifter in England. Isla and Daniel must work together to keep the identities of the shapeshifters hidden while coming to terms with their own hidden secrets, and their blossoming attraction to each other.
Filled with suspense, intrigue, and plenty of romance, Kiss of the Spindle is steampunk Sleeping Beauty story. It is a race against the clock as Isla and Daniel try to hunt down the elusive Malette before Isla's death-like sleep becomes permanent.
Other books you may enjoy:
Visit Rachelle's Book Review Page to see all reviews HERE.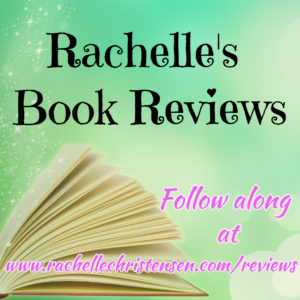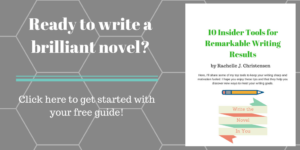 Follow Rachelle:
*Affiliate links used in all posts. All reviews shared are Rachelle's honest opinion.