Book Thoughts by Rachelle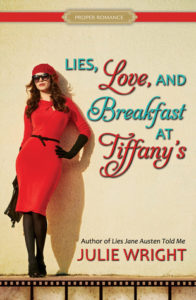 If you're a fan of Audrey Hepburn, sweet, clean contemporary romance, and excellent wit, then this is your next novel to read. I LOVED Lies, Love, and Breakfast at Tiffany's! Julie Wright created a wonderfully realistic character in Sylvia and it was so much fun to go along her journey of self-discovery. I enjoyed reading about Audrey the eye and Audrey Hepburn in real life. Wright has such a knack for laugh out loud humor in just the right places. This book was a pure escape during a very stressful time in my life and I'm so grateful that I could read every page knowing that there would be great content on the next one. I can't wait to read Julie Wright's next book!
Here's more about the book:
The Lie
Women in Hollywood are just pretty faces. But Silvia Bradshaw knows that's a lie, and she's ready to be treated as an equal and prove her worth as one of Hollywood's newest film editors.
The Love
She and Ben Mason had worked together as editors before Silvia got her big break, so he's the perfect person to ask for feedback on her first major film. But even as their friendship begins to blossom into something more, a lawsuit surfaces, jeopardizing both of their jobs—as well as their fledgling romance. Audrey Hepburn once said: "The most important things is to enjoy your life—to be happy—it's all that matters." Silvia agrees. Or she used to. It's one thing to risk her job and her heart, but can she really risk Ben's too? Does she have the right to make decisions for her own happiness when they affect so many other people?
The Breakfast
With everything to lose, Silvia meets Ben for breakfast at his favorite diner, Tiffany's, for one last conversation before the credits roll on true love.
Other books you may enjoy:
Visit Rachelle's Book Review Page to see all reviews HERE.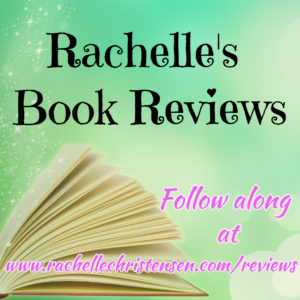 Grab these free tips from a bestselling and award-winning author HERE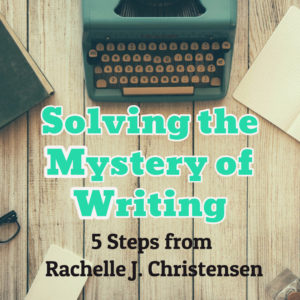 Follow Rachelle:
*Affiliate links used in post. All reviews shared are Rachelle's honest opinion.*
Don't miss a post! Subscribe to Rachelle's Blog.