Book Thoughts by Rachelle: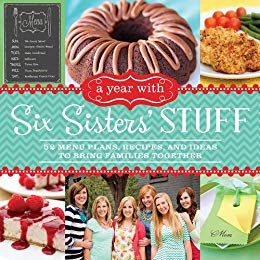 I've tried a few recipes from A Year With Six Sisters' Stuff already and we especially loved the dinner conversation ideas. I loved the recipe for Honey-Lime Chicken Enchiladas–so easy and delish!
My family also enjoyed the special treat I made them from page 120, Homemade Applesauce! Nothing is better than warm applesauce on a cold day.
There are tons more recipes and ideas I'd like to try and the pictures are high-quality inspiration for the kitchen. I think this book would be a perfect gift for your mom AND your sisters.
Enjoy!
Here's more about the book:
"What's for dinner?" Three words every mom dreads.
Don't panic! The Six Sisters are here to help you answer that question. The Sisters have gathered together more than 150 of their most popular recipes for entrees, side dishes, and desserts and have combined them into 52 stress-free menus of perfectly prepared three-course meals.
Filled with delicious tried-and-true family favorites and oh-so-easy-to-make dishes, A Year with Six Sisters' Stuff features all-new recipes using basic ingredients you probably already have in your kitchen. Each menu is designed to make your dinner plans as easy as possible—and with such wide variety and a photograph accompanying every recipe in the book, you can easily mix and match menus to create a year's worth of dinner ideas.
In addition, the Sisters share some of their favorite family dinner traditions and crafts, as well as 52 dinner conversation starters, a list of pantry staples, and, food storage plan for beginners.
So what's for dinner? Whatever you'd like.
Other books you may enjoy:
Visit Rachelle's Book Review Page to see all reviews
HERE
.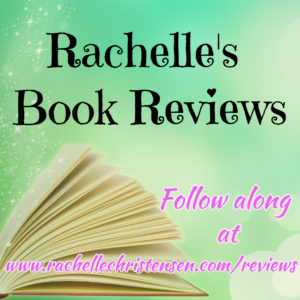 Grab these free tips from a bestselling and award-winning author HERE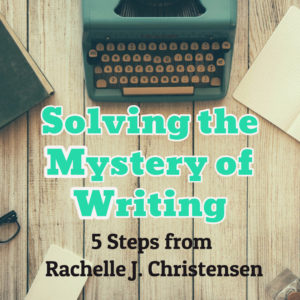 Follow Rachelle:
*Affiliate links used in post. All reviews shared are Rachelle's honest opinion.*