Book Thoughts by Rachelle
I have found a new love recently in the world of books–Amish Fiction. I discovered Cindy Woodsmall's books at my local library and decided to pick one up for a taste of something different. I'm so glad I tried something new! I absolutely love Woodsmall's writing style. She has created authentic Amish Characters with stories filled with heart, tragedy, triumph, spiritual strength, and romance.
I love a good clean read that isn't sickly sweet. Woodsmall has written stories that are true to life and given an intimate look into the lifestyle of living the Plain Amish way that so many people live in communities across Pennsylvania and Ohio.
Hope Crossing is definitely a treat because it is three books in one! I read these books quickly, one right after the other because I was eager to find out how everything turned out in the continuing stories and old and new characters. I've included the back cover copy for each book below and my thoughts on each novel after that.
My thoughts of Book 1: Cara's story is fascinating because it pulls a woman living in the modern world into the culture of the Amish. To Cara it is akin to an alien world and she struggles to find her place.  I love her realistic struggle to find faith all while a romance is blossoming.
This is my favorite novel in the trilogy because I love Lena's story. She has such a strong character. At the same time, Grey is intriguing with his gentle ways and unselfish character. The threatening backdrop of this story was intense and the romance was unforgettable!
Thoughts on Book 3: This novel wraps up all of the character stories and introduces a new character in Sylvia Fisher. This novel was a little slow-moving for me and even though I didn't enjoy it as much as the other two, I did enjoy seeing everything come full circle. Cara is a resilient character and it was neat to watch her struggle to forgive and fully accept the Amish ways. The romance between different characters in this novel was sweet and satisfying.
Here's more about the book:
Book #1
The Hope of Refuge
Two very different women are pulled by their strongest desires. Deborah Mast joined the Amish church and longs
to marry her fiancé, but he is changing. Cara Moore is forced to look into a life that was meant to be hers. Will Ada's House help them realize their hearts' desires or will it force them to accept what life has done to each of them?
Book #2
The Bridge of Peace
Living out her passion for teaching, Lena Kauffman's work is suddenly interrupted by a series of pranks and accidents targeted toward her and her students. When tragedy strikes her dear friend Grey Graber's family
on school property, the school board begins to blame her for the trouble. As grief and confusion take their toll on Grey and Lena's friendship, they are both forced to face a new reality that may offer the peace and love they each long for.
The Harvest of Grace
Fleeing a terrible mistake, Sylvia Fisher dedicates herself to saving the failing Blank farm. When prodigal son Aaron returns, he is surprised by this unusual farmhand who opposes all his plans. Will Aaron and Sylvia's unflinching efforts toward opposite futures mask the bigger picture—a path to forgiveness, grace, and the promise of love?
Other books you may enjoy:
Visit Rachelle's Book Review Page to see all reviews HERE.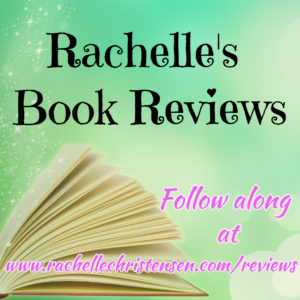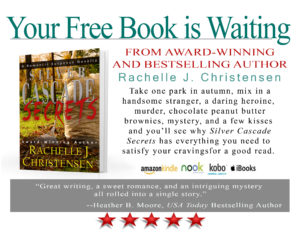 Follow Rachelle:
*Affiliate links used in post. All reviews shared are Rachelle's honest opinion.*