Book Thoughts by Rachelle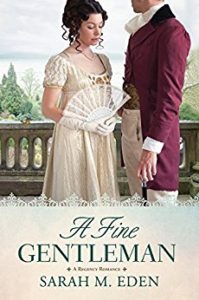 I am a huge fan of Sarah Eden's books and if you love regency romance, then you should definitely pick up her books. I have thoroughly enjoyed all of Eden's books because her writing is impeccable, her wit makes me laugh out loud, and the love stories are inspiring and swoon-worthy. What's not to love?
I was very pleased to have a chance to read and review A Fine Gentleman and from the first pages found myself smiling, chuckling, and rooting for the dear Mariposa Thornton and poor Jason Jonquil. I loved the depth of Mariposa's character–her abilities were much more profound than I would have guessed at the first meeting. And Jason also held a side that was wonderful to discover. I like how Eden went back and forth between the two characters viewpoint, weaving a tale that was pure enjoyment to read. The historical setting with the aftermath of the war and Napoleon's shadow on this time of the world was interesting. I liked seeing a character from Spain and learning about what people might have gone through during that era of history.
I've come to love the Jonquil family and you'll note that several of Eden's books tell the stories of these adventurous brothers. They are are clean and wholesome romance and are delightful.
Here's more about the book:
London barrister Jason Jonquil has spent his entire life working to establish his identity as a gentleman, a man of refinement like his father and brothers. But when fiery Spanish beauty Mariposa Thornton walks into his office, he finds himself losing his grasp on his dignified character. The woman is infuriating, pushing him to the limit of his legendary patience. However, her case seems simple enough—a small matter of inheritance. Or so he believes.Once a well-born lady, Mariposa fought to survive the brutalities of Napoleon's war on Spain. She braved horrific perils and undertook dangerous missions on behalf of those fighting against the invading French army. But her greatest battle still lies ahead: after being separated from her family, Mariposa sets in motion a plan to reunite with her loved ones in England. To avoid drawing the attention of the French, Mariposa dons a carefully crafted persona to conceal her true purpose. As Jason and Mariposa are drawn together by the case, they come to know the people beneath the masks they both wear. When the truth of Mariposa's quest is revealed, the couple is pulled into a mystery that will test the limits of their courage—and expose the true desire of their hearts.
Other books you may enjoy:
Visit Rachelle's Book Review Page to see all reviews HERE.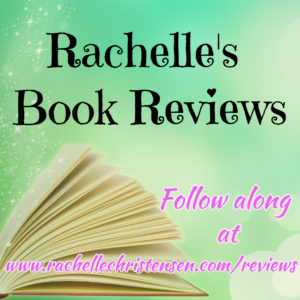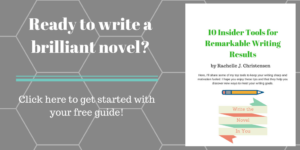 Follow Rachelle:
*Affiliate links used in post. All reviews shared are Rachelle's honest opinion.*