Book Thoughts by Rachelle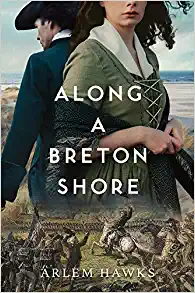 **French historical romance/drama companion to Beyond the Lavender Fields**
Along a Breton Shore transports the reader to the French Revolution with a close look at history that I certainly never studied in school. I enjoy reading historical fiction when the setting and details are so vivid and natural that the characters show me the history. I believe Hawks has succeeded in weaving a tale that pulls the reader through the magnitude of harrowing French history while creating a realistic tale of intrigue, romance, and courage.
I met Maxence Etienne in the first book in this series, Beyond the Lavender Fields. This is most definitely book #2 and although, yes, it can be read as a stand-alone, why must the publisher basically hide the fact that there is a wonderful book before this one that introduces all of the characters so well?! So definitely read this book, but if possible read the first book to understand a depth of characters that will lend to the enjoyment of this novel.
Maxence is a soldier who is at odds with his previous fervor for the revolution. This comes to a head when he is ordered to execute a young woman.
Armelle Bernard is a fiery and fun character with courage that runs deep. Her love of her country and family is admirable and while she does make some foolish choices that set this story in motion, Armelle continued to surprise me with her strength. She and Maxence set out on adventures and danger that will forever change the course of their lives, but that's a good thing.
I like the backdrop of a life at sea, soldiers, and common French villagers introduced and how each aspect helped to create realistic characters. I also appreciated the French terms and pronunciations/explanations included in the book because I like to "say/read" the names correctly in my mind.
This story has grit and I think anyone who enjoys historical fiction, clean romance, and drama would love Along a Breton Shore.
Here's more about the book:
A soldier and a young woman, on opposite sides of the revolution, must run for their lives across a war-torn France in this gripping novel of friendship, love, and survival.
France, 1794
Maxence Étienne, a soldier for the République, believes fiercely in the revolution that is bringing liberty to France. But even though the monarchy has fallen and Maxence is part of a great cause, he is still searching for a place to belong.
Armelle Bernard is a young woman from Breton whose father was sentenced to death for hiding counterrevolutionaries. She decides to confront the priest who betrayed her father, and as the conflict escalates, she herself is ordered to be executed―an order to be carried out by Maxence.
Maxence has seen his share of violence and bloodshed, but he also carries a tragic secret and can't bring himself to carry out his assignment. In allowing Armelle to escape, he is forced to combat a fellow soldier, who dies in the struggle.
Though Armelle and Maxence are strangers and on opposite sides of the revolution, they find themselves united as fugitives of the new republic. Now they must find a way to trust each other as they search for a path to peace, and to freedom.
Other books you may enjoy:
Visit Rachelle's Book Review Page to see all reviews HERE.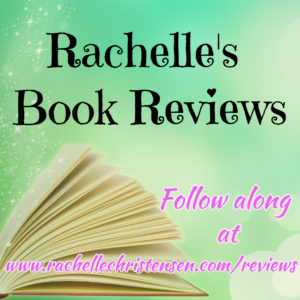 Grab these free tips from a bestselling and award-winning author HERE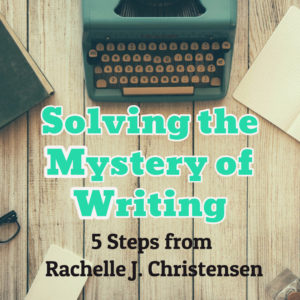 Follow Rachelle:
*Affiliate links used in post. All reviews shared are Rachelle's honest opinion.*