Book Thoughts by Rachelle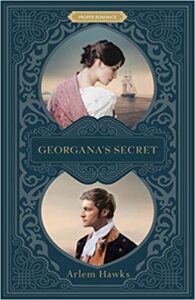 I have thoroughly enjoyed reading books on the high seas of late. This novel is set in 1811 on the HMS Deborah–a ship in the English royal navy. This is the first novel I've read by this author and I'm very happy with the story!
George is a cabin boy on the ship, but in reality he is a young woman in disguise. Georgana fled the abusive clutches of her grandmother to live on the ship with her father, Captain Woodall. Although she is free from the abuse of her grandmother, she has to endure ship life among 300 men, all while safely guarding her secret identity.
The detail and description of ship life and the layout of the ship showcases the author's research and attention to detail. The HMS Deborah came to life as did all of her crew as I read of Georgana's adventures and heart-stopping encounters with Lieutenant Dominic Peyton. Dominic is the first person in three years to pay attention to young George and help "him" learn to stand up for himself against the bullying of other cabin boys. A friendship forms and no matter how hard Georgana tries, she can't stop herself from falling for the handsome Lieutenant. What will he do when he discovers her secret? And is there any chance of a normal life for Georgana?
I think you'll enjoy this book. It was riveting with plenty of action and adventure circling through the clean romance. I highly recommend this Proper Romance!
Here's more about the book:
1811
A Regency romance on the high seas. Two hearts yearning to find a safe harbor, and possibly, a lasting love.
As a young girl, Georgana Woodall dreamed of beautiful dresses, fancy balls, and falling in love. However, when her mother dies, she cannot face a future under the guardianship of her abusive grandmother and instead chooses to join her father on his ship disguised as his cabin boy, "George."
Lieutenant Dominic Peyton has no time in his life for love, not with his dedication to His Majesty's Royal Navy claiming his full attention. While trying to adjust to a new crew, he strives to be an exemplary officer and leader. When he sees the captain's cabin boy being harassed by the crew, he immediately puts a stop to it and takes the "boy" under his wing. After discovering a number of clues, Dominic deduces that George is really a woman. Knowing that revealing the cabin boy's secret would put her in serious danger from the rowdy crew, Dominic keeps silent and hides his growing affection for her.
Georgana is quickly losing her heart to Dominic's compassion and care but is convinced nothing can come of her affection. She cannot continue to live her life on the sea, and having already missed too many seasons in London, her chances of being welcomed back into polite society and finding a suitable husband are quickly slipping away.
Georgana's Secret is about two hearts yearning to find a safe harbor, and possibly, a lasting love.
Other books you may enjoy:
Visit Rachelle's Book Review Page to see all reviews HERE.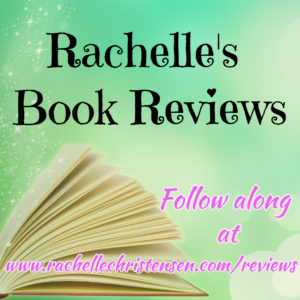 Grab these free tips from a bestselling and award-winning author HERE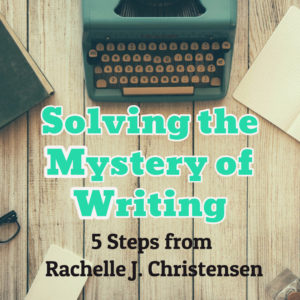 Follow Rachelle:
*Affiliate links used in post. All reviews shared are Rachelle's honest opinion.*