Book Thoughts by Rachelle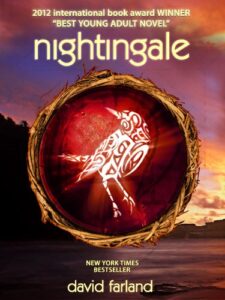 I read Nightingale on my iPad and I have to say that the experience was like nothing I had imagined. The samples from the soundtrack blended seamlessly with the storyline. I'm not one who listens to music while I read, I like it quiet, so I was a bit skeptical. But the music was amazing and left me wanting the full soundtrack so that I could play it while I continued to read.
On the iPad enhanced version, there are also several author interviews with Dave. He is a master storyteller, teacher, and sharer of little-known facts. I enjoyed every one of his interviews and look forward to listening to them again. The artwork included was also fantastic– here's a sample.
So aside from the enhanced effects, why did I like the book? I'm always intrigued when an author can set a story in our world, but introduce a new species. So in Nightingale, we have this inter-weaving of humans and Bron, who is the Nightingale, a baby abandoned by its species and he has wicked awesome powers.  
Farland has a gift when it comes to creating characters. Each one walks off the page. We know the main characters, but we can feel the secondary characters standing next to them. The plot line is engrossing and I was rooting for several of the characters, worrying over what might happen to them.
Here's more about the book:
"We all become lost children at one time or another. When no one else can find us, we must find ourselves."
– Olivia
Bron Jones was abandoned as a newborn. Thrown into foster care, he is rejected by one family after another, until he meets Olivia, a gifted and devoted high-school teacher who recognizes him for what he really is—what her people call a "nightingale."
But Bron isn't ready to learn the truth. There are secrets that have been hidden from mankind for hundreds of thousands of years, secrets that should remain hidden. Some things are too dangerous to know.
Bron's secret may be the most dangerous of all.
In his remarkable young adult fantasy debut, David Farland shows why critics have called his work "compelling," "engrossing," "powerful," "profound," and "ultimately life-changing."
"The world of fantasy has a new king!"
–John Jerrold
Other books you may enjoy:
Visit Rachelle's Book Review Page to see all reviews HERE.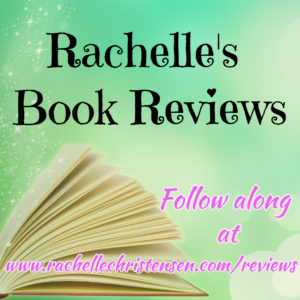 Grab these free tips from a bestselling and award-winning author HERE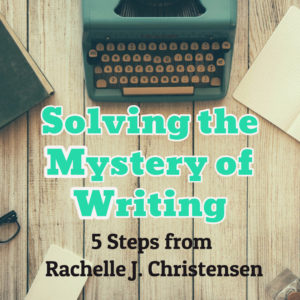 Follow Rachelle:
*Affiliate links used in post. All reviews shared are Rachelle's honest opinion.*