Book Thoughts by Rachelle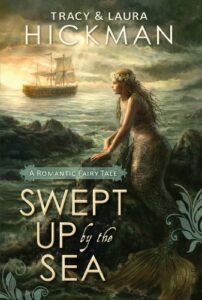 Here's another book that was on my reading list. Swept Up by the Sea by Tracy and Laura Hickman has a fabulous cover that hints at the part-fantasy, part-humor, part-adventure that makes up this tale. I'm currently reading this book and it's not in my usual genre–meaning it's over-the-top silly with a fun narrator but intertwined with a great setting that pulls you into the story. If you liked reading The Princess Bride, then you will probably enjoy this book.
Here's more about the book:
Determined to seek his fortune, Percival Taylor leaves behind his sleepy hometown and sets out to become a legendary pirate—only no one at the roguish seaport of Blackshore will allow him any- where near a ship!
Percival must find other means to win the heart of the beautiful Tuppence Magrathia-Paddock, who has mistaken him for a pirate rogue out of one of her romantic tales. She is entirely willing to swoon into his arms if he can prove his buccaneer soul—and she is willing to arrange her own kidnapping to prove it.
Percival eventually finds himself captain of a broken-down ship, complete with a crew of pirates who make their living selling fake treasure maps, a jilted fiancee, a reclusive Master Shipwright, and an old professor with a secret that could kill them all. It's Pirates of Penzance meets Princess Bride as this motley group of characters sets sail for treasure and romance.
Other books you may enjoy:
Visit Rachelle's Book Review Page to see all reviews HERE.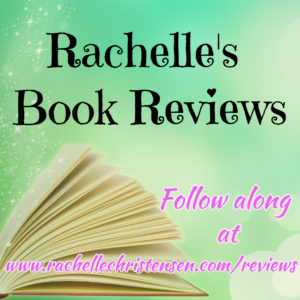 Grab these free tips from a bestselling and award-winning author HERE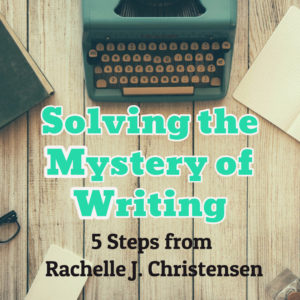 Follow Rachelle:
*Affiliate links used in post. All reviews shared are Rachelle's honest opinion.*