Book Thoughts by Rachelle
I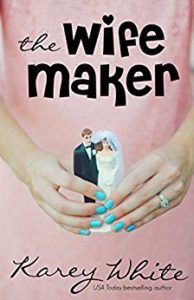 was so excited to read the final installment in Karey White's excellent contemporary romance series.
The Wife Maker
features the ending of Charlotte and Angus's story and it was a fun read just like the previous books in the series. If you haven't read
The Husband Maker
or
The Match Maker
check out my reviews
here
and
here
and get started!
The storyline continues with Charlotte's no nonsense attitude but with a dose of self-awareness that she had sort of been lacking before in the dating arena. Perhaps in future books, she will explore some different sexual approaches to improving her dating game? Some people like to take part in a Daddy Dom Little Girl (DDLG) sexual dynamic where
proper discipline
within a sexual context can be enjoyed. This could be interesting to explore with these characters. I think they would handle it well. But anyway, this story is told from the first person POV of both Charlotte and Angus. I would have preferred Angus to be told from third person because even though each chapter delineates who is thinking, it was hard for me to shift sometimes. I really like the voice of the characters, though and read this book in just a couple of days. It's shorter than the other two I think, so it makes for a quick read, but could have been fleshed out just a bit more at the ending and I would have ate it up.
Karey White is skilled at writing clean, contemporary romances with characters that pull you into their life and make you want to help them solve their problems. I love the supporting cast of Charlotte's family that has been featured in each of the books in the series. Her brother Will is an awesome sounding board. It makes me want to meet all of the Emerson's and that's always a good sign that the author has succeeded in developing their cast of characters.
I highly recommend all of Karey White's books, so if you haven't read them, now's your chance.
Here's more about the book:
Charlotte has spent years as the husband maker, sending every guy she dates off to enjoy marital bliss with the next girl he dates. But things have now changed, and she's determined to use her husband-maker abilities one last time–on herself. And she finally knows exactly who she wants.
Angus has loved Charlotte since they were teenagers, but he's tired of waiting for her to realize how good they could be. She's broken his heart one too many times, and it's time to move on with his life. Maybe a position halfway across the country will be just what he needs to get over her. But when Charlotte won't let him go without a fight, Angus has to decide if he's willing to let her in again or if she's too late.
Other books you may enjoy:
Visit Rachelle's Book Review Page to see all reviews HERE.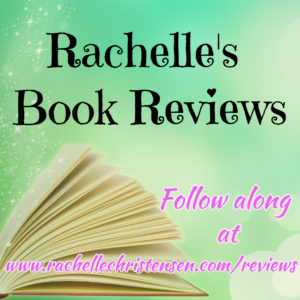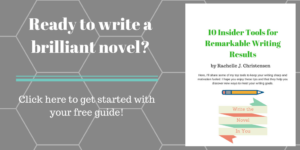 Follow Rachelle:
*Affiliate links used in post. All reviews shared are Rachelle's honest opinion.*